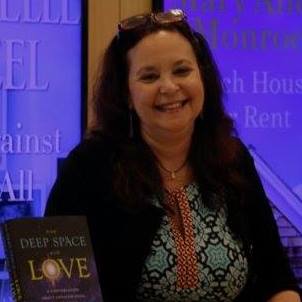 Date/Time
Date(s) - 10/26/17
7:00 PM to 9:00 PM
Location
Collingswood Community Center
Categories No Categories
Celebrate the thinning of the veil as we approach Halloween with a mediumship gallery presented by internationally-known Professional Psychic Medium, teacher, bestselling Hay House author and channel Tracy Farquhar. In this event, Tracy will connect with the spirit realm to convey messages to the audience. While not everyone will receive a message, these events are always moving and powerful experiences for everyone in attendance.
I attended a Spirit Gallery with Tracy last night. I don't know how many I've been to that she has held, but she never, ever disappoints. We all received the most moving, beautiful, and some times funny messages from Spirit! Tracy is truly a gifted Medium, who shares her light so eloquently.
My mom and I sooooo enjoyed our session!!! There were so many things that you brought through from my dad and grandma that you never would have known! It was so awesome and confirming of them still being around but just not in body! Thank you so much! It made me feel like I was talking directly to my dad and grandma!
For more information about Tracy, please see her website at www.SpiritLightServices.com.
This event will be held in the beautiful Collingswood Community Center. Doors will open at 6:45 pm.
$30 per person. Please purchase your ticket by clicking here: https://app.acuityscheduling.com/schedule.php?owner=11931675&appointmentType=3851605