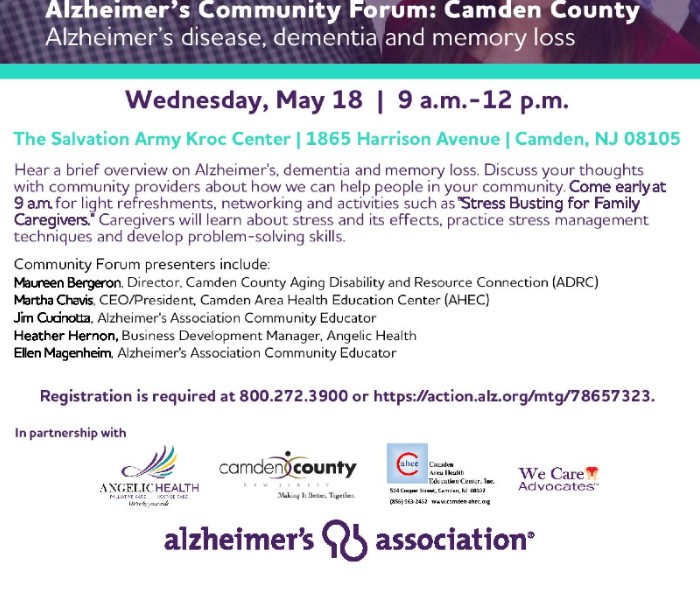 Date/Time
Date(s) - 05/18/22
9:00 AM to 12:00 PM
Categories
Hear a brief overview on Alzheimer's, dementia and memory loss. Discuss your thoughts
with community providers about how we can help people in your community. Come early at
9 a .m. for light refreshments, networking and activities such as "Stress Busting for Family
Caregivers." Caregivers will learn about stress and its effects, practice stress management
techniques and develop problem-solving skills.
Community Forum presenters include:
Maureen Bergeron, Director, Camden County Aging Disability and Resource Connection (ADRC)
Martha Chavis, CEO/President, Camden Area Health Education Center (AHEC)
Jim Cucinotta, Alzheimer's Association Community Educator
Heather Hernon, Business Development Manager, Angelic Health
Ellen Magenheim, Alzheimer's Association Community Educator
Registration is required at 800.272.3900 or https://action.alz.org/mtg/78657323.