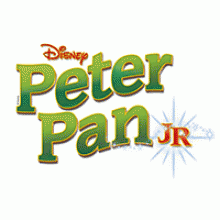 Date/Time
Date(s) - 04/29/16 - 04/30/16
12:00 AM to 12:00 AM
Location
Collingswood Middle School Auditorium
Categories
The Collingswood Youth Theatre, sponsored by the Borough of Collingswood, will be presenting
"Disney's Peter Pan, Jr." on Friday, April 29th at 7:30pm and on Saturday, April 30th at 1pm and
7:30pm at the Collingswood Middle School Auditorium, 414 Collings Avenue.
Wendy Darling loves to tell stories to her brothers, Michael and John. But when her father
announces she must move out of the nursery, Peter Pan comes to visit the children and whisks
them away to Never Land. Their journey introduces them to the Lost Boys, Mermaids, Indians
and even the infamous pirate, Captain Hood! It's Peter to the rescue when Wendy is taken captive
by the dreaded captain who has his own sinister plan in mind for our hero.
Be sure to be "Following the Leader" when you fly away with our cast of 66 students from grades
3-6, past "The Second Star to the Right" and straight on to Never Land during the last weekend in
April. Exciting adventures await children of all ages!
Tickets are $7 general admission and will be available at the door. For more information, call
Annemarie at 856-854-1514.