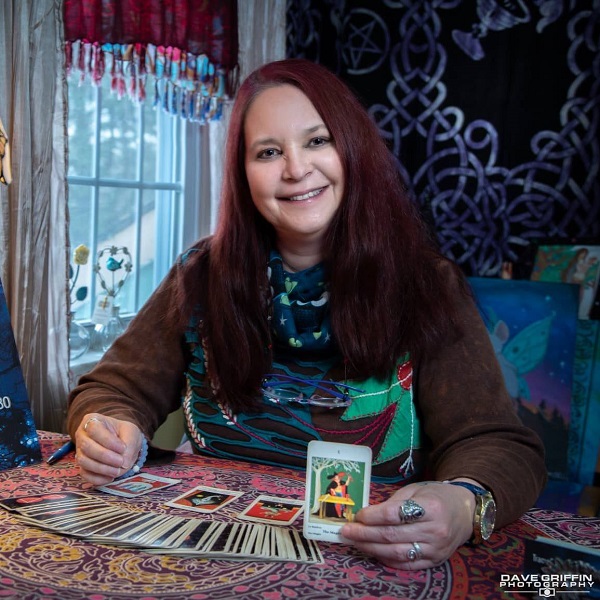 Date/Time
Date(s) - 11/01/19
7:00 PM to 9:00 PM
Location
Collingswood Community Center
Categories
The Day of the Dead, or Dia de los Muertos, is a Mexican holiday that honors and remembers loved ones who have passed. It is a celebration of life and the love that survives the death of the physical body.
A Spirit Gallery is a group mediumship reading, where the medium connects with the spirits of loved ones who have passed and conveys any messages to the audience.
Join me on this Day of the Dead for a special gallery event at the Collingswood Community Center in Collingswood, NJ. These gallery events are always very moving, inspiring and healing, and while I can't guarantee that every audience member will get a reading, everyone is sure to be touched by the connections that are made.
I am an internationally-known psychic medium, bestselling author, teacher and channel, offering individual readings, group events, classes, workshops and coaching. You can find out more about me on my website, www.TracyFarquhar.com.
Tickets for this event are $40 and must be purchased in advance by clicking the Tickets link above. Tickets will not be available at the door. You will receive a parking permit to park in the adjoining lots. The event will be held in the Living Room area of the Community Center. Doors will open at 6:45.
Feedback from previous galleries:
"A truly wonderful experience! Several attendees received beautiful messages from loved ones. At least 2 have told me that they considered their messages life changing. Two others reported that they could feel spirit in the room. Thank you for sharing your talents with us!"
"I met Tracy at a group meeting at a friends house. I was so impressed that I invited her to my house to have a spirit gallery with some other friends. Tracy is not only a sweet lady but a great psychic medium. I wasn't sure if I believed in connecting with the dead until I met with Tracy. I've had two meetings with Tracy, so far. During the first meeting I heard from my grandfather and the second was from my great grandfather. She told me things nobody could have just guessed. Both meetings were very emotional for me but in a good way! I was very happy to hear what she had to tell me. I would recommend her to anybody."