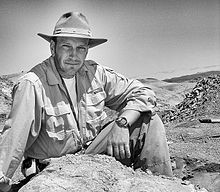 Date/Time
Date(s) - 10/14/17
3:00 PM to 5:00 PM
Location
Haddon Fortnightly Clubhouse
Categories
Fall Festival Lecture and Book Signing
The Haddon Fortnightly (Kings Highway and Grove Streets, Haddonfield) is thrilled to present one of the premiere paleontologists of our day, Dr. Kenneth Lacovara, for a lecture and signing of his new book, "Why Dinosaurs Matter".
On Saturday, October 14, 2017, at 3:00 p.m., we will host Dr. Lacovara for a lively discussion of his theories on the importance of studying our past in order to better understand our present and future. Since the talk will take place as part of Haddonfield Fall Festival, Dr. Lacovara will even tie his discussion into our own local passion for dinosaurs here in Haddonfield.
Dr. Lacovara is currently a professor at Rowan University, where he is heading up the exciting work at Edelman Fossil Park in Mantua. He is author of a very popular TED Talk, and has been or will soon be featured on Radio Times, Science Friday, and NOVA, as well as other regional, national, and international programs. This is an extraordinary opportunity to meet and hear this world renowned scientist! The program is appropriate for all ages. Books will be provided in cooperation with Inkwood Bookstore of Haddonfield. Reservations will open shortly.
Admission prices in advance are as follows:
$12 Lecture only
$25 Lecture for one, plus signed book
$35 Lecture for two, plus one signed book
Admission will be slightly higher at the door. Those purchasing the book at the event will have first access during book signing.
For more information please contact Marie DiMatties 856 428-9290, medimatties@gmail.com.