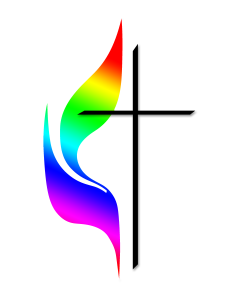 Date/Time
Date(s) - 04/16/19
6:00 PM to 8:00 PM
Location
Fellowship UMC
Categories
LGBTQ Life & Affirming Faith with Brent A. Satterly, PHD, LCSW
We will explore the building blocks of the LGBTQ experience and aspects of an affirming faith over a bite to eat!
Dr. Satterly is a Professor of Social Work at Widener University's Center for Social Work Education. His areas of expertise include human sexuality, LGBTQ+ issues, experiential pedagogy, and spiritual and sexual reconciliation.
Come with an appetite, an open heart and open mind.
Please RSVP at our Facebook Event page https://www.facebook.com/events/666168357119929/ or call 856-547-3300