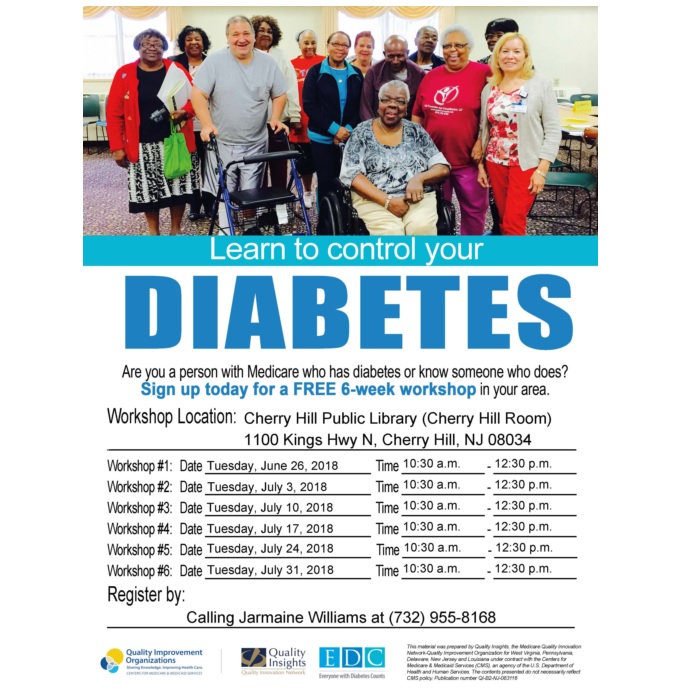 Date/Time
Date(s) - 07/03/18
12:00 AM to 12:00 AM
Location
Cherry Hill Public Library
Categories No Categories
Are you a person with Medicare living with diabetes or know someone who is? Take control of your health through a free and fun six-week workshop series.
Meet others going through similar experiences and learn about diabetes and its risks, preventing complications, healthy eating, exercise, medication management, dealing with stress and depression, action planning, and much more. Graduates from this program have lost weight, improved eating habits, started walking, and lowered blood sugar levels.
Complimentary literature, giveaways, and resources will be provided. All attendees must register by the second session.
To register, call Jarmaine Williams at (732) 955-8168.