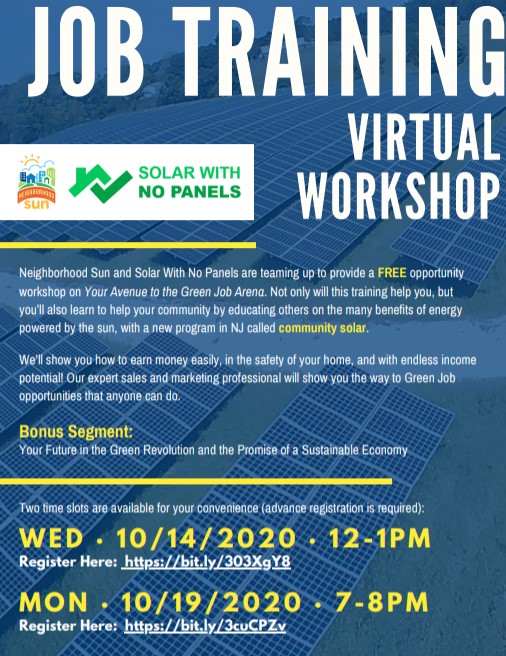 Date/Time
Date(s) - 10/14/20
12:00 PM to 1:00 PM
Categories
Neighborhood Sun and Solar With No Panels are teaming up to provide a FREE opportunity
workshop on Your Avenue to the Green Job Arena. Not only will this training help you, but
you'll also learn to help your community by educating others on the many benefits of energy
powered by the sun, with a new program in NJ called community solar.
We'll show you how to earn money easily, in the safety of your home, and with endless income
potential! Our expert sales and marketing professional will show you the way to Green Job
opportunities that anyone can do.