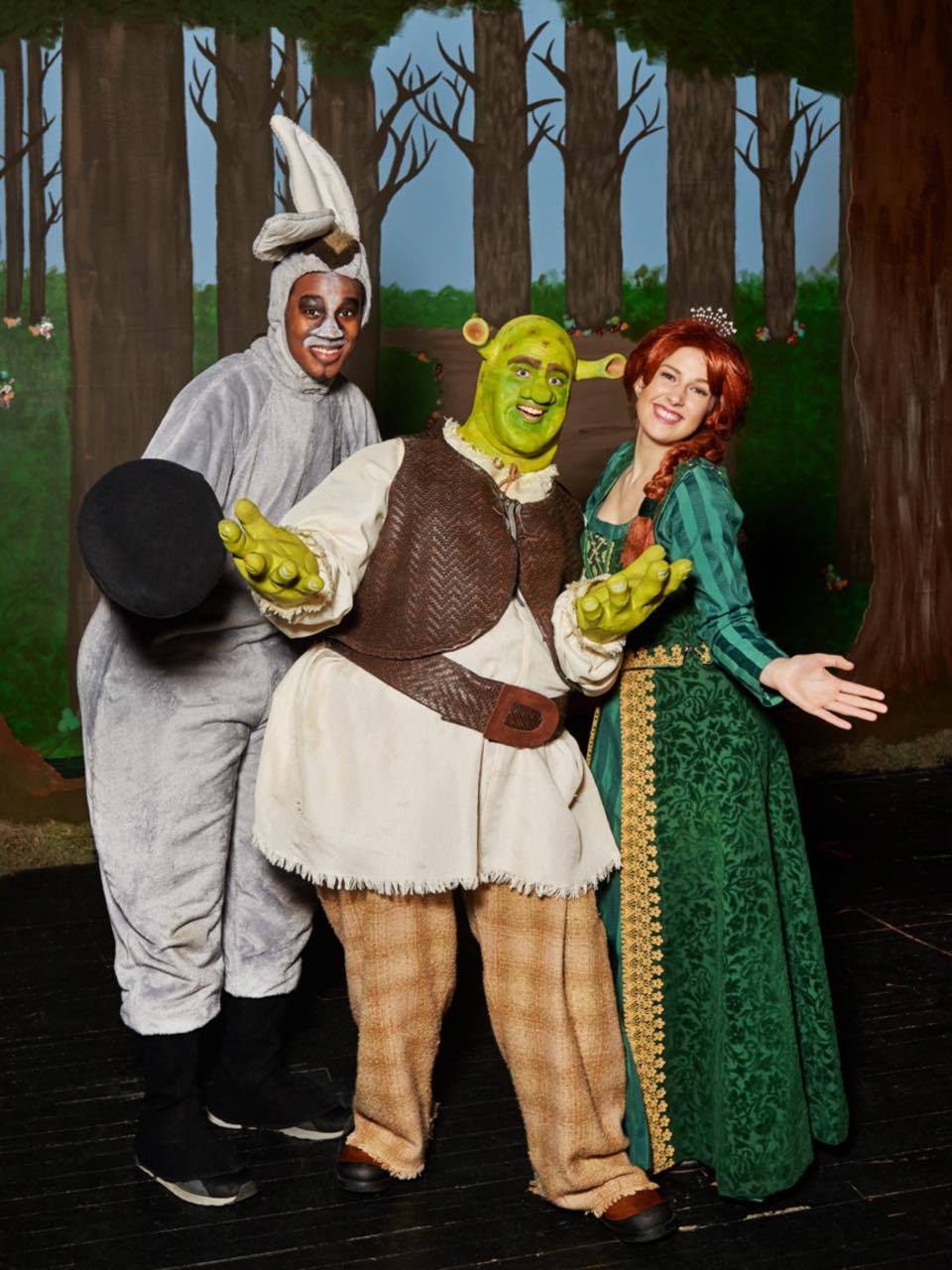 Date/Time
Date(s) - 03/11/16 - 03/12/16
7:30 PM to 9:30 PM
Location
Haddon Heights High School
Categories
Haddon Heights High School is pleased to present the beloved fairytale comedy, Shrek the Musical. Students, grades 7-12, re-create the DreamWorks animated film on the 3HS stage for the 2015-2016 school year. Performances run March 11-19 (Fridays and Saturdays only), and tickets can be purchased at showtix4u.com or at the door.
Adapted from the award-winning film, Shrek the Musical follows Shrek, a swamp-dwelling ogre, on his mission to reclaim his home from the multitude of fairytale characters displaced by the egotistical Lord Farquaad. When Shrek's quest is thwarted by the hilarious and loveable noble steed Donkey, the two of them journey to rescue the stir-crazy Princess Fiona from a dragon-protected tower. Despite men with pitchforks, Lord Farquaad's tyranny, and the kingdom's misconceptions, Shrek learns that love and friendship aren't strictly found in fairytales.
Under the direction of Mrs. Christine Walker and production of Mrs. Jennifer Cipolla, the Haddon Heights High School rendition highlights a storybook come to life. The show features a shrek-tacular musical score executed by Mr. Will Walker and his pit of musicians, and show-stopping dance numbers choreographed by Miss Laura Brzyski. Moreover, under the technical direction of Mr. James Whitescarver, audience members will be taken to a Kingdom Far Far Away, with exploding birds, Pinocchio's growing nose, and Lord Farquaad's torture chamber. With over sixty cast and crew members, Shrek the Musical at 3HS is sure to leave audience members "ogre-ly" excited for forthcoming performances.
Haddon Heights High School's production of Shrek the Musical opens March 11 (7:30 p.m.), with additional performances on March 12 (7:30 p.m.), March 18 (7:30 p.m.), and March 19 (1:00 p.m. and 7:30 p.m.). Tickets are $12 for the public and $10 for students and senior citizens. Visit showtix4u.com to purchase in advance. There will be limited tickets at the door.