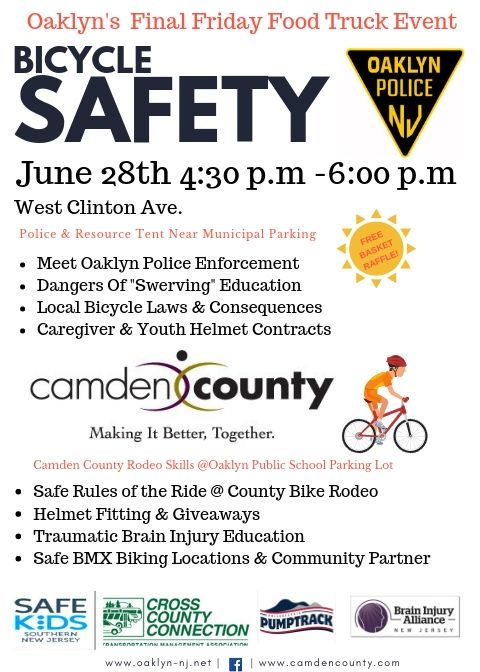 Date/Time
Date(s) - 06/28/19
4:30 PM to 6:00 PM
Location
Oaklyn Final Friday
Categories
New Friday Event Update! Brain Alliance of NJ will be joining The Oaklyn Bike Event on proper helmet fittings and the effects of traumatic brain injuries!
Bring your helmets or receive a FREE helmet as long as youth is present for proper fitting and has "wheels" (bike, scooter, board etc). Take a spin on the bike course!
Oaklyn TEENS! Stop by our tent say "hello", show your helmets and local support and add your name to enter a chance to win a TEEN basket!
Food Truck Adults without youth present you can still bring home biking resources for home education and enter a chance to win a summer fun youth basket!