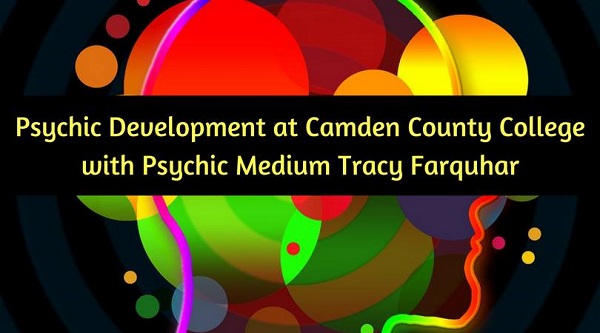 Date/Time
Date(s) - 10/01/18 - 12/03/18
6:30 PM to 8:30 PM
Location
Camden County College
Categories No Categories
Join me for this exciting 10-week Psychic Development course starting October 1 which is part of the Camden County College Continuing Education program on the Blackwood, NJ campus!
We'll be discussing the various ways we all tune in to energy including intuition, psychic abilities and mediumship, and how to understand, utilize and enhance those abilities with practice and mindfulness. There will be some fun hands-on experiences designed to build your confidence as well as interesting demonstrations. We'll also be talking about other metaphysical and holistic topics and there will be some fascinating guest speakers.
I've had 13 years experience as a professional psychic medium and have taught classes in various adult school in the area as well as online. I've published two books, Frank Talk: A Book of Channeled Wisdom, and From Deep Space with Love, published by Hay House, which I co-authored with NY Times Bestselling author Mike Dooley.
Just $95 for the 10-week course. Click below to view the CCC brochure and registration instructions.
https://camdencc.edu/ce/