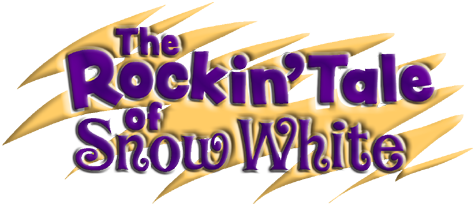 Date/Time
Date(s) - 07/24/18 - 07/26/18
7:30 PM to 9:00 PM
Location
Collingswood Middle School Auditorium
Categories
The Collingswood Summer Youth Theatre presents the children's musical "The Rockin' Tale of Snow White" on July 24, 25 and 26 at 7:30pm with a matinee on July 26 at 1pm at the Collingswood Middle School's blissfully air-conditioned auditorium, 414 Collings Avenue, Collingswood, NJ.  Tickets are $8, general admission seating, and will be available at the door. The show features students in grades 3 through 8.
The tale of Snow White has never felt so fresh and new with this funny adaptation that will make even the most jaded among us laugh out loud!
New characters and comedic twists come to life as a modern mom reads the Brothers Grimm tale to her restless children.  In addition to the well-known cast of the kind princess, evil queen, multiple dwarves and the morally conflicted Huntsman, this musical introduces us to some fresh new faces such as rhyme-happy ladies-in-waiting and a stick-in-the-mud governmental representative out to ruin everyone's good time!  (He nabs the Huntsman for attempting to kill a wild pig without a hunting license and fines a dwarf for picking a bouquet of state flowers!)
Musical styles of all genres fuse to create a rousing mixture of hip-hop, rock and roll, doo wop and more!  With tongue-in-cheek humor, catchy songs and an unbelievable cast, this show is a must-see for anyone wanting the joys of an exciting musical.
Check out our web site – https://cytnewjersey.wixsite.com/collsyouththeatre