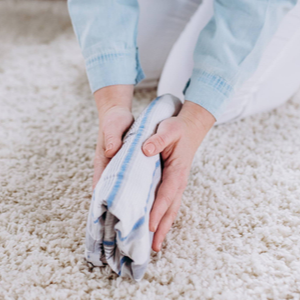 Date/Time
Date(s) - 10/22/19
6:30 PM to 8:30 PM
Location
The Fish Tank
Categories No Categories
Is getting dressed in the morning stressful? Do you have too many clothes and can't figure out what to wear?  Are your drawers stuffed to the brim and you don't even know what's in there anymore?
Are you suffering under a mound of paperwork – either mail or kid's school paperwork and need a better system?
Is your kitchen, basement, garage or attic full or overflowing and you want to get it organized but just don't know where to start?
Is your home stressful and chaotic when it should be a place of calm and peace?
Join us on October 22 at 6:30 PM for a special evening with South Jersey's ONLY certified KonMari Consultant, Erin Steele of Joyful Tidying LLC.
Erin will be sharing insight about The KonMari Method™ and talk about how the chaos in our days can be directly related to the state of our homes. Come learn about the unique process that focuses on surrounding yourself with only those things that "spark joy."
Tickets are $35 and include:
Wine
Appetizers
KonMari Method Folding Lesson
And
An open Q&A Session with South Jersey's Only Certified KonMari Consultant
A total value of $300
All attendees are encouraged to bring items of clothing that you'd like to donate as well as shoes to donate to Soles 4 Souls.
After this workshop, you'll know how to:
-Identify which items in your home spark joy and which items weigh you down.
-Create a game plan for de-cluttering
-Optimize your space by folding your clothes neatly and efficiently using the KonMari folding method.
-What to do with the abundance of "stuff" overflowing your home
Be sure to join us for a joyful night on October 22 at 6:30 PM at The Fish Tank in Haddon Township.
Get your tickets here: https://www.eventbrite.com/e/tidying-up-workshop-come-learn-the-konmari-methodtm-tickets-69895375951