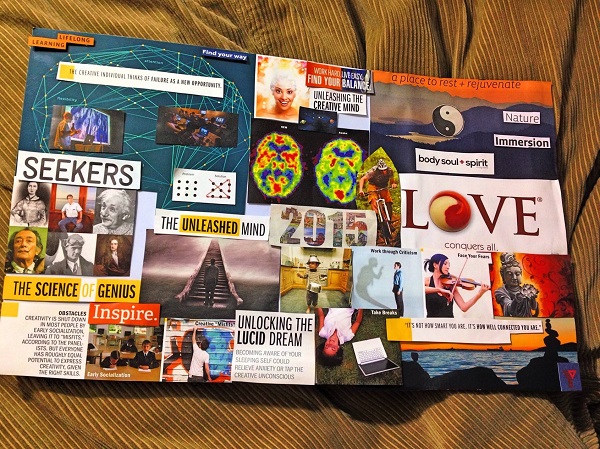 Date/Time
Date(s) - 01/05/17
7:00 PM to 9:00 PM
Location
Spirit Light Center
Categories No Categories
What would YOU like to manifest in the new year? What are your dreams and desires for 2017? How would you like to enhance your life, evolve into the next best version of yourself, move forward on your path?
In this workshop, we will first do a simple release ritual, which will help you let go of anything from the previous year that may be getting in the way of creating all the wonderful things you want for 2017.
Then, after a brief visualization exercise, we will create Vision Boards, which are artistic collages made from images and words cut out from magazines, representing the things you would like to attract into your life in 2017. The Law of Attraction states that we draw things into our lives which match our vibrational frequency, and the best way to create that frequency is to focus on the things we want as though they have already arrived. Hang your completed Vision Board in a prominent spot and it will be a constant reminder to hold your desires in your intention and know that they are coming!
What a great way to ring in the new year! It's so much fun creating Vision Boards in a group setting, especially when there's vino!
$25, includes all materials. Please register here by January 3: https://app.acuityscheduling.com/schedule.php?owner=11931675&appointmentType=2113375