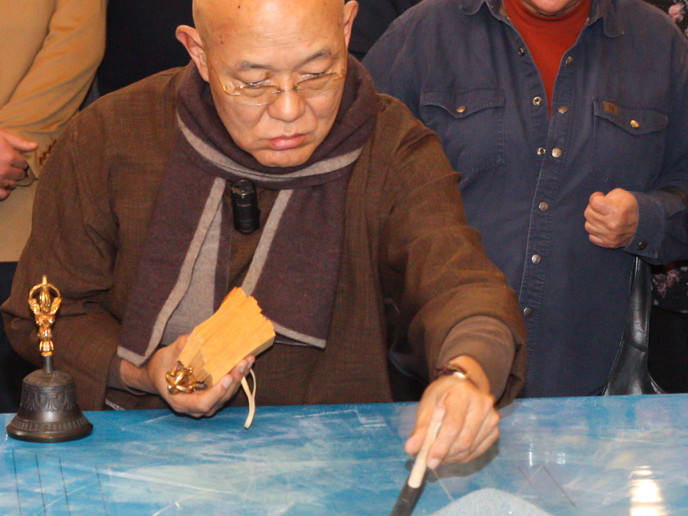 Date/Time
Date(s) - 10/01/20
6:00 PM to 7:30 PM
Categories
Expand your perspective by attending a unique presentation and discussion focusing on the "Wheel of Life" mandala with Tibetan master artist, Losang Samten. The Tibetan mandala is an ancient and sacred art form, steeped in Buddhist philosophy and symbolism. Created using colored sand, it reminds us of the impermanence of all things in the world. Discover the many levels of interpretation and meanings behind this mandala, other types of mandalas, and the lessons we can all learn from them.
Registration for this virtual event is FREE! Participants may join and rejoin the webinar at any time during the scheduled presentation.
This event is part of "Wheaton Conversations," a new virtual series highlighting select artists with ties to WheatonArts! To see the full schedule of conversations, visit wheatonarts.org.