A planned sale fell through, shuttering seven locations permanently Friday.
By Matt Skoufalos | February 8, 2019
This is a developing story. Check back for updates.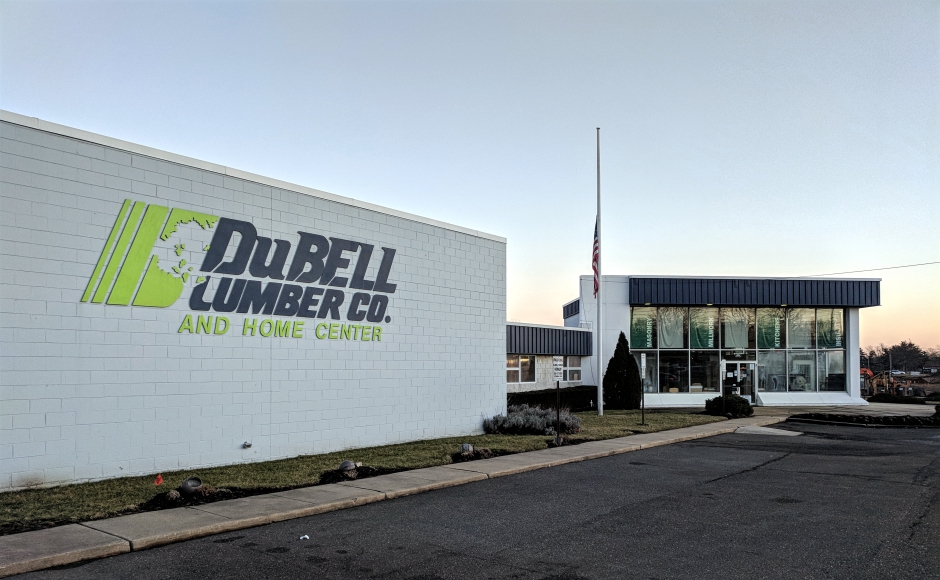 DuBell Lumber Company closed its doors for good at 5 p.m. Friday.
Despite earlier reports of a planned sale to former CEO and owner Gene DiMedio, Sr., the 97-year-old lumber company shuttered seven locations in three counties.
Former general manager Jim Eaise said the closing was "just terrible."
Eaise had retired in December but returned to work when the possibility of a sale to DiMedio, Sr. emerged. On Friday, he had to break the news to the coworkers whose jobs he'd hoped to rescue.
"I went back to work of my own volition to be there with the people I worked with for 15 years," Eaise said. "I stood there today and I had to tell people that this happened
"It's just terrible," he said. "We're hoping that there can be something else in the future."
In 2016, DuBell had been approved for $18.3 million in Grow New Jersey tax credits from the state Economic Development Authority, as then-CEO Michael L. Sullivan proposed consolidating its operations at a Camden City headquarters.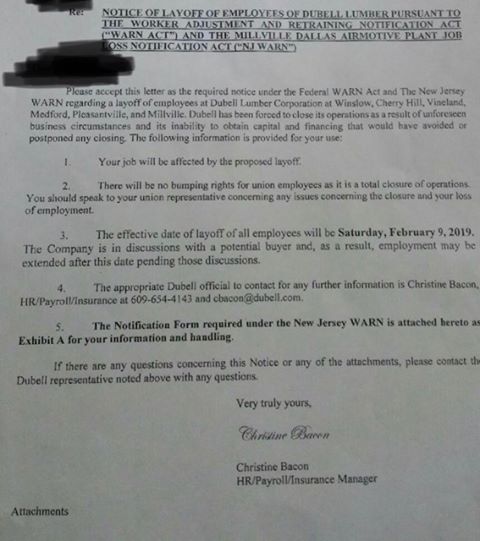 That transaction, although never consummated, was planned for the site of the former Haddon Farmers Market on Mt. Ephraim Avenue.
The tax incentives were set to expire if work didn't begin on the project this summer.
DuBell's closing affects workers at its now-shuttered locations in Cherry Hill, Medford, Millville, Pleasantville, Vineland, and Winslow Township.
The move came after weeks of uncertainty for an estimated 140 workers, who were issued federally mandated WARN notices Wednesday, according to a former employee.
More details will follow as we have them.