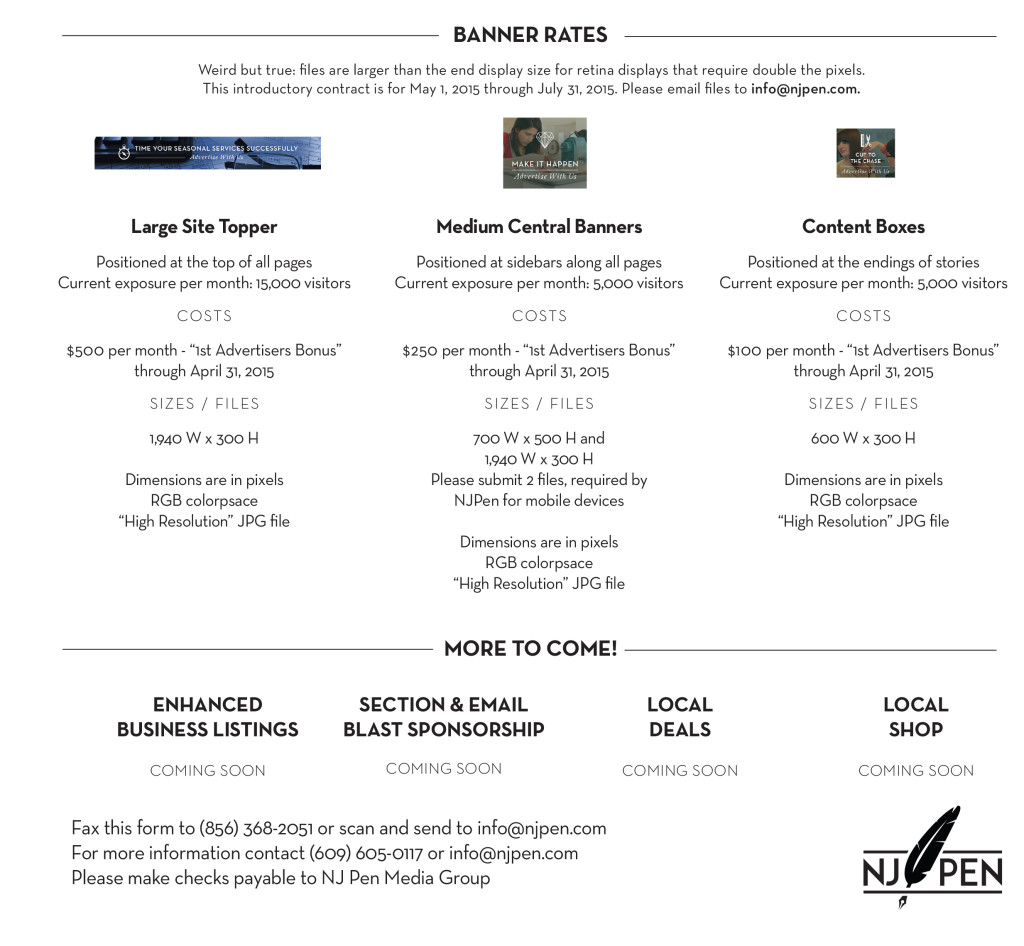 We believe in a community that lives beyond zip codes, and as our digital neighborhood grows, we also want to thank the people who have already put their dollars behind the same idea.
If you want to get your message out to the engaged communities of South Jersey, NJ Pen is reaching them. Take a look at our rates— and know that we're always working on the next creative opportunity.
Want to advertise? Drop us a line.
[contact-form-7 id="2291″ title="Advertise Request"]