In 2018, Audubon Mayor John Ward said the borough will focus on community amenities and town-wide events, while growing its downtown business district and making traffic and signage improvements.
By Matt Skoufalos | April 9, 2018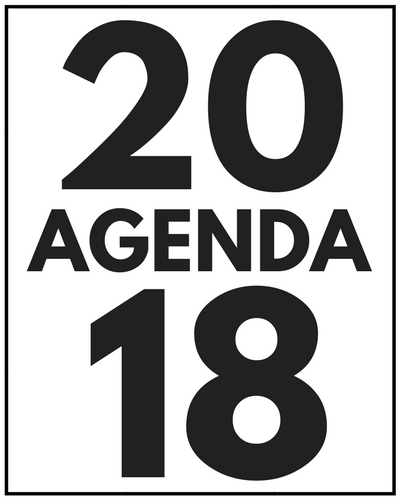 The best way to reopen the shuttered Audubon recreation center might be to knock it all down and start over.
Despite volunteer efforts, the historic cinderblock pool house couldn't be revived, and a proposed site at Green Wave Park didn't work either.
This year, the borough is taking a new tack: raze the structure and erect a new, more functional building.
"It was going to be a monumental lift to turn that footprint into a versatile rec space," said Audubon Mayor John Ward.
"We are now able to build a building of the same footprint on that location."
In prior years' budgets, Audubon earmarked $650,000 for the building planned at Green Lake Park.
It may allocate another $200,000 to $300,000 to the project, Ward said.
"Our goal is to take the whole area and invest in that to make it a destination for families," he said.
"Inside there's going to be audio, lighting, so the kids can have a place to go have a dance. If we do this right, teams can practice in there as well."
Conceptual plans include a first floor with 2,400 square-feet of multipurpose space, a warming kitchen, interior and exterior bathrooms.
Ward said those would be complemented with tables and chairs for parties and meetings, and a stage for performances.
He wants the space to facilitate a variety of youth programs.
"We'd love to partner with some groups to help us start theater, music; really start to foster what kids get at the high school level," Ward said.
"We want to nurture that."
Commissioner Rob Jakubowski will pursue public and private grant money to fix up the surrounding park grounds, and supplement it with newer playground equipment, basketball courts, and activity centers like those installed at Cooper's Poynt Park in Camden.
Ward also said the borough government will focus strongly on reviving its local business community in 2018, beginning with the formation of an advisory board that will help set the agenda for the downtown business district.
Its launch event will be Audubon Day, which will gather members of the community and its neighbors on Merchant Street for a block party Saturday, April 28.
"That should kick off, and hopefully start to bring the businesses back together," Ward said.
As the Merchant Street district revives, the borough is also planning revised traffic strategies for West Atlantic Avenue, possibly introducing one-way areas to improve the flow and parking of vehicles in the business district.
The block awaits its boost from the planned opening of Red White & Brew microbrewery and a handful of new restaurants.
Ward thinks it should plan for growth.
"It's hard to spend the money [on a traffic study]  unless you know you're going to have the volume," he said. "There's a lot of hope."
In the meantime, Commissioner Robert Lee is collaborating with Audubon Police Chief Thomas Tassi on a public safety plan to revitalize pedestrian crossings as well as street, traffic, and parking signs.
"If this booms, we have to all be ready," he said. "Part of the reason we're doing all the signage is to improve the safety all over town."
The public safety agenda also includes a plan for neglected and abandoned properties, of which zoning officer Jim Rossell says there are about 40 or 45 in the borough.
He may add to the list thanks to a software package that tracks pre-foreclosure properties.
Licensed through the Camden County government, the program has netted neighboring communities tens of thousands of dollars in fines, Ward said.
Any income it generates will help offset the cost of managing the abandoned and foreclosed lots.
Ward even foresees a renaissance of Audubon's extended commercial district in the big-box plaza at Nicholson Road and the Black Horse Pike.
With the addition of national chains like Five Below and Marshall's as well as startup Evolve Fitness, the center is approaching full occupancy.
"To me, it's a viable retail area that survived the crash of '08 and is rebounding a little bit," the mayor said.
It's a remark that could equally describe Ward's outlook for the community as a whole, which he couched as "very optimistic, despite what people might be feeling on a federal level.
"Financially, the town's doing well; the schools are doing well," he said. "It's a family-centered town. Strong roots are formed once you move in.
"You believe you're part of the community, and that's why we have second-, third-, and fourth-generation [residents]  staying in Audubon," Ward said.