In 2018, Haddon Township Mayor Randy Teague said the local government is working to bring more entertainment to Haddon Avenue while it preps for a pair of infrastructure projects and waits for Target.
By Matt Skoufalos | February 15, 2018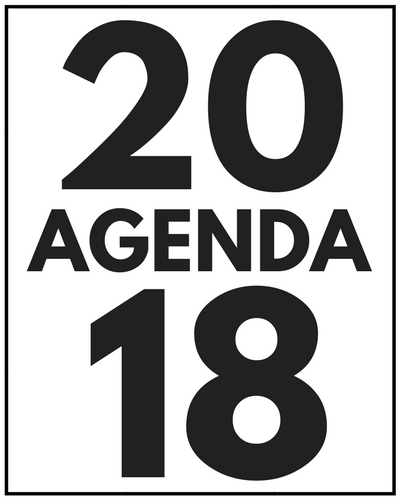 The impending arrival of retail giant Target to the Westmont plaza this summer is one of the most anticipated business announcements in Haddon Township.
But the small-format, big-box store is just one of the additions that Mayor Randy Teague believes is going to help attract young professionals and growing families to the township.
The Haddon Avenue economy is flourishing around special events, street festivals, and pop-up productions at the township-owned public lot, Teague said.
Adjacent to Planet Fitness and informally dubbed "Haddon Square," the once-vacant property has "exceeded our expectations for success," he said.
"What we found is that when we had an event there, it was helping all the businesses, not to mention exposing all the people who come from other towns to what a great town we have," Teague said.
The township is doubling down on its pop-up project this year, and will provide a calendar of events to greater publicize those events for township residents.
"All the businesses are seeing that influx of business during events, and that follows what we see with the Music Festival and the Summer Solstice," Teague said.
"It's quality of life, it's pride in your town, and bringing people together that maybe don't see each other on a regular basis."
Another potential driver of new business, the recently completed Haddon Towne Center brownfield redevelopment project, is attracting interest from a lot of prospective tenants.
Teague said the residential component of the project is close to full occupancy, and should be fully leased by March.
But so far, only two commercial entities have signed on with property owner Fieldstone: Collingswood's Bistro Di Marino and The Spa at Haddon Towne.
The township is also awaiting the planned April opening of a taqueria concept from PJW Restaurant Group in the former Irish Mile location.
"Like any downtown, you're going to have some businesses go and new businesses come in," Teague said.
"We have some vacancies and we're looking to fill them. There's a lot of interest, but nothing definitive."
Haddon Avenue itself is due for reconstruction at some point in the future; originally the county government offered a timeline of 2019, but Teague indicated that may be due to be pushed back. Whenever the roadway project is greenlit, multiple communities along its span will be headed for a massive infrastructure upgrade.
Even done in stages, the work is anticipated to disrupt local economies from I-295 in Cherry Hill to Route 130 in Collingswood. Ditto the two-year planned dredge of Newton Creek, which is slated to start in August, and will cover five towns that border the waterway.
The township will also work on replacing the synthetic turf at Recchino Field, which Teague said has outlived its expectancy.
Engineer Greg Fusco is discussing the renovations with a subcommittee of the township school district, and the mayor said repairing the facility, which is shared by the district and the township, would be a joint project.
Target may be a welcome addition, but across the street from Recchino Field, the mostly vacant Crystal Lake shopping plaza continues to shed tenants by the year.
Its owners have talked about transforming it into a mixed-use development oriented around the nearby Westmont Speedline station, but no plans have been fixed yet, the mayor said.
Finally, Teague said commissioners are working to sort out legal issues related to the allegations from a number of local police officers that Haddon Township Police Chief Mark Cavallo has created a hostile work environment. The township recently settled a lawsuit with former officer Jason DeMent, who had made similar allegations.
"There's a lot of questions and a lot of information," Teague said. "We have to take it one step at a time and be fair to everybody."