First responders were on the scene shortly after noon on Thanksgiving. The investigation is ongoing.
By Matt Skoufalos | November 28, 2019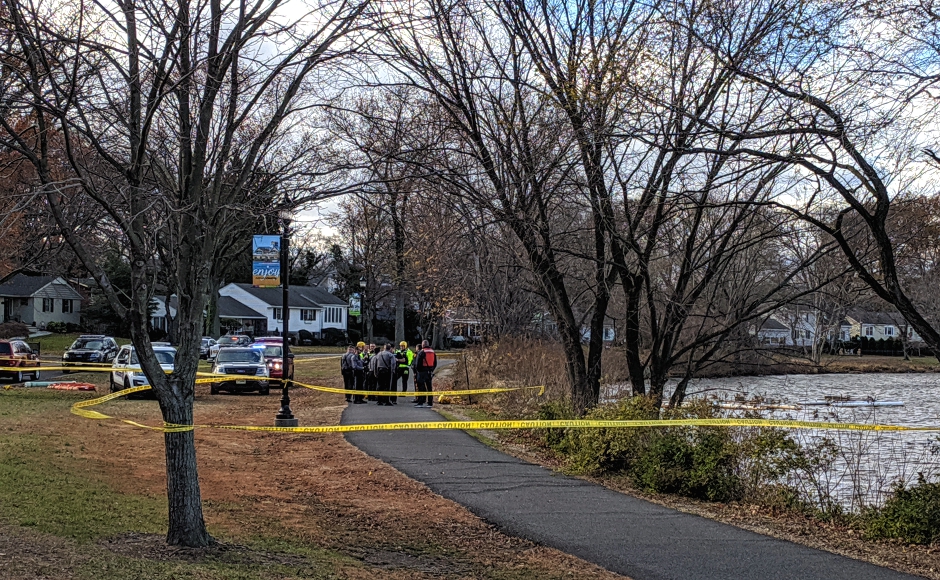 UPDATE: A body recovered on the Collingswood shore of Cooper River Park was identified as that of a 62-year-old Camden City woman.
First responders were called to the 200 block of South Park Drive around noon on Thanksgiving for a report of a person in the water.
Upon arrival, they determined the individual to have been deceased.
About half an hour later, firefighters were preparing to enter the churning river to recover the body, winds whipping caution tape while they waited for the coroner to arrive.
Collingswood Fire Chief Keith Davis said the investigation would be led by the Camden County Prosecutor's Office (CCPO).
Collingswood Police Chief Kevin Carey later added that the body displayed no obvious signs of trauma.
By Thursday evening, CCPO had identified the victim, but released no additional information, citing the ongoing nature of the investigation.
This is a developing story; stick with NJ Pen for updates.