In recognition of the economic struggle many are facing during the pandemic, a generous family offered to pick up the tab for those who can't. You can help us unlock another $5,000 in matching support.
By Matt Skoufalos | April 6, 2020
These past few weeks have been harrowing for everyone in New Jersey.
Like our neighbors around the country and across the globe, the course of our lives has been significantly altered by the COVID-19 pandemic.
Hundreds of thousands of us are out of work, or have dramatically changed the way we do business.
We're living in an ongoing state of emergency in which information changes constantly, and our small, local news outlet is the busiest it's ever been.
At NJ Pen, we're hustling around the clock to keep up with the latest from state and local leaders, to manage the relentless flow of data about the path of the virus and those affected by it, and to compile useful resources for getting through all of it.
But as this public health crisis rapidly spirals into an economic crisis, we can't ignore its financial impact on those closest to us.
We've had lots of requests to make our COVID-19 reporting available to readers who don't subscribe to NJ Pen. It's not an easy one to fulfill. Unlike larger outlets, we don't have the broad resources to sustain our work without reader support. That's why, after five years of pay-what-you-will operations, we moved to a tiered subscription model just a few months ago.
In large part, our subscription model is working: long-time readers are committing a few dollars a month to keep our work going. For that we are deeply grateful.
At the same time, our commitment to delivering timely, relevant, local news is rooted in our love of where we live, and right now, our communities are hurting. Fundamentally, we believe that good information has the power to change lives, and although we can't give our work away, we have been seeking out other ways to subsidize it.
This week, we were fortunate enough to connect with some generous local sponsors who have offered to help cover those costs.
1. Thanks to the financial support of the Bell Baeuerle family, we will be able to provide free access to our COVID-19 reporting for the length of the pandemic.
Their commitment is a gift to those who are managing tight finances, and an opportunity for NJ Pen to devote additional resources to providing the best possible reporting for the community.
2. We'll be dedicating these funds not only to sustaining our operations during this crisis, but to picking up extra help so we can broaden our coverage of COVID-19 in Camden County.
In exchange, our sponsors have asked us to use our platform to help promote other worthy community causes. By doing so, we hope to amplify the generosity of their gift.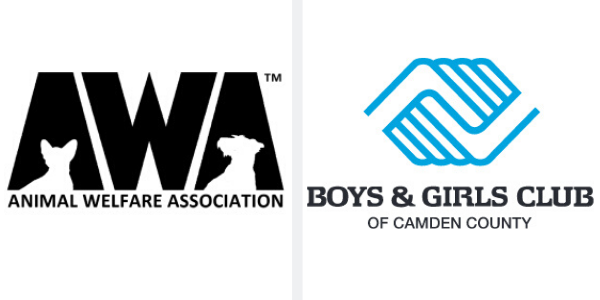 Both provide vital community services that are increasingly relied upon in times like these, and you'll be seeing more of them on our website in the weeks to come.
4. In addition to a generous initial gift, the Bell Baeuerle family also have agreed to match up to $5,000 from any other organizations or individuals who support our reporting efforts with a contribution of any kind.
If you're interested in helping us unlock these additional matching funds, please send us a note.
To our loyal subscribers: your access to the full breadth of reporting on NJ Pen will not change. We are now, as ever, dependent upon your support, and we thank you for it! If you'd like to subscribe, please click here.
Stay with us, everybody. We'll be here for you, and with you, as we get through this.