Ahead of its anniversary, Le Cafe Creperie is pushing some exotic new plates that showcase the versatility of French cuisine.

By Matt Skoufalos | January 31, 2019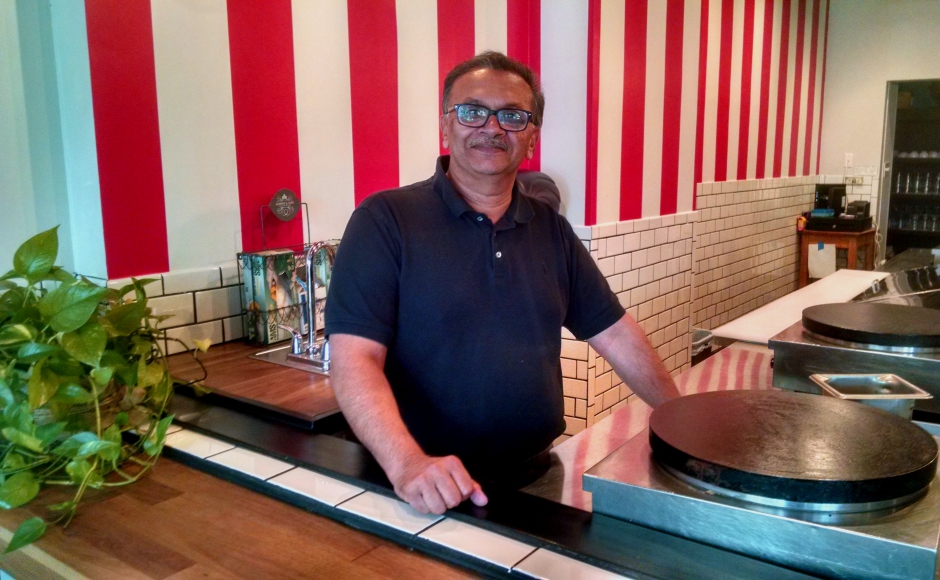 As Le Cafe Creperie heads for its third anniversary, chef-owner Ash Maitra is feeling more comfortable banking on the sensibilities of the neighborhood foodies.
In a Haddonfield downtown that has become restaurant-rich in recent years, Maitra's vision for his brunch-centric, Parisian bistro is "French cuisine without borders."
To that end, he's broadening its menu of offerings to include some international dishes less commonly executed in the suburban dining scene.
"I'm trying to cater to people with different kinds of cuisine," Maitra said. "I enjoy food from different parts of the world, and I want to share it with them."
Whether they originate in North Africa or the Alps, the common thread among the new recipes is their French culinary influence.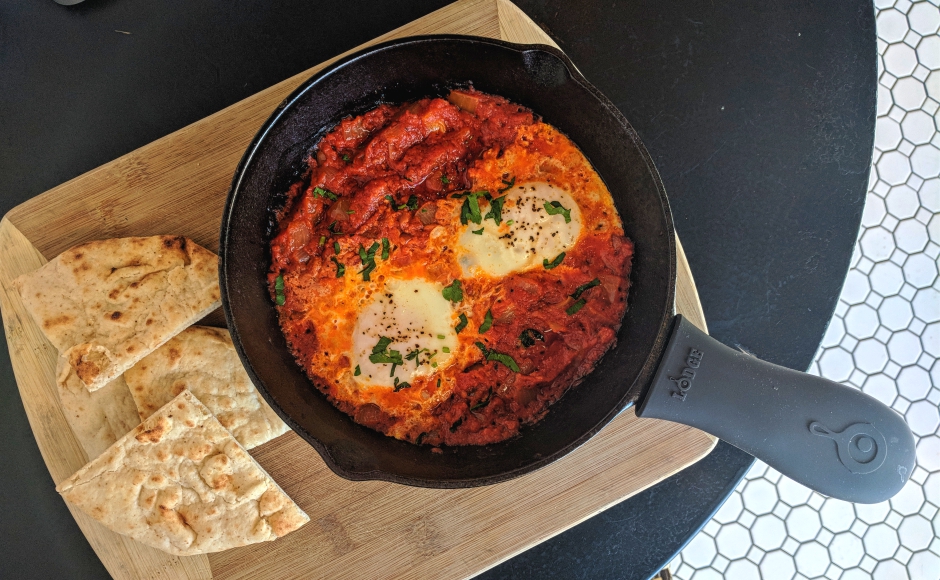 Shakshuka, a skillet dish with poached eggs simmered in a peppery tomato sauce, is a breakfast staple throughout North Africa and the Middle East.
At Cafe Creperie, the aromatic, herby dish is topped with feta and served with pita or a baguette.
"You can get it in Greece; you can get it in Lebanon," Maitra said. "It's one of their favorite dishes."
Similarly, raclette is a classical alpine dish celebrated in both Switzerland and France.
The central ingredient in the dish is molten Swiss cheese, scraped over a dish of boiled potatoes, pickled onions, cornichons, and salted meats.
"I think winter is the best time for raclette," Maitra said.
Central to the dish is a cow's milk cheese flavored by grazing in the Alpine slopes, and "people love melted cheese," he added.
But for those intimidated by the prospect of a molten cheese wheel, Maitra is also offering a quartet of French-inspired macaroni-and-cheese recipes, folding in gruyere, Asiago, chipotle sauce, or pesto.
These more familiar dishes are already finding an audience, he said, noting that "people who eat it clean the plate.
"I'm trying to use to the full café as much as I can explore," Maitra said. "This [global approach]gives me permission to do so."
Le Cafe Creperie is open daily from 11 a.m. to 2:30 p.m. for lunch. There's also dinner service from 5:30 to 8 p.m. Friday, and lunch and brunch from 9 a.m. to 4 p.m. Saturday and Sunday.