Your handy breakdown of the state, county, and local races for Tuesday's general elections.
By Matt Skoufalos | November 4, 2019
On Tuesday, Americans will head to the polls for the last general election ahead of the 2020 U.S. presidential race.
In Camden County, the old adage that "all politics is local" is borne out by this year's ballots.
Unlike the 2016 U.S. presidential race, the 2017 state gubernatorial election, or even last year's U.S. Congressional and Senate midterms, the biggest questions voters face in these elections involve state, county, and municipal races.
Two seats in the state General Assembly, three on the Camden County Board of Chosen Freeholders, and the County clerkship are all on the line Tuesday. Of the municipal elections in our coverage area, only those in Cherry Hill, Haddon Heights, and Pennsauken have contested races.
Statewide, New Jersey voters will decide a ballot question that would allow veterans who move into long-term retirement communities to claim the same $250 annual tax deduction for which those who live in private residences are eligible. (More on that issue from NJ Spotlight here.)
Locally, voters in Collingswood will also decide whether to dedicate $225,000 annually to mental health services for elementary school students in the district. We've got extensive coverage of that issue in this story here.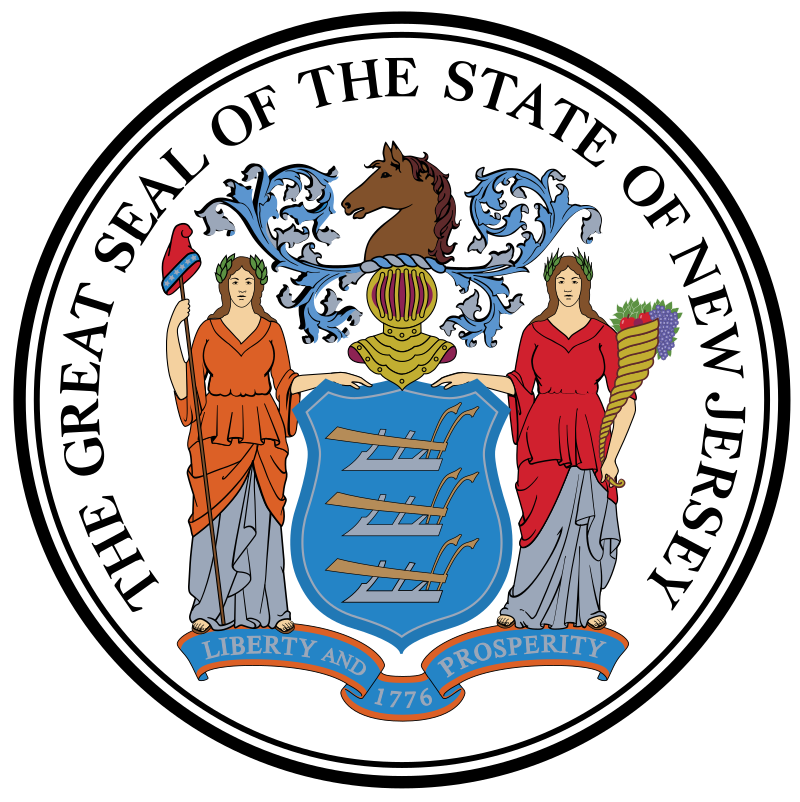 New Jersey General Assembly Race
In the Sixth Legislative District, incumbent Democrats Louis Greenwald and Pamela Lampitt face Republican challengers John Papeika of Cherry Hill and Cynthia Plucinski of Haddonfield for two available seats in the state General Assembly.
Fifth Legislative District incumbent Democrats William Spearman and Willam Moen, Jr., who resigned his Camden County Freeholder position to run for the seat currently held by the retiring Patricia Egan Jones, will face off against Republicans Nicholas Kush of Runnemede and Kevin Ehret of Haddon Heights.
Camden County Clerk Race
Incumbent Democratic Joseph Ripa faces Republican Roy Gustafson of Collingswood for Camden County Clerk.
Camden County Freeholder Race
Three seats are up for grabs on the Camden County Freeholder Board.
Former Cherry Hill Councilwoman Melinda Kane (D) of Cherry Hill, who was appointed to the Freeholder Board when Moen, Jr. stepped down, will defend her seat against Keith Cybulski of Clementon (R).
Incumbent Democrats Edward McDonnell and Carmen Rodriguez face challenges from Republicans Claire Gustafson of Collingswood and Nicole Nance of Camden City for the two open Freeholder seats.
Local Races
In Cherry Hill, Democrat Susan Shin Angulo faces Republican Nancy Feller O'Dowd in the township mayoral race.
Vying for three spaces on the Township Council are Democrats Michele Golkow, who was appointed to fill the council seat vacated by Kane, incumbent councilman Brian Bauerle, and attorney Jennifer Apell.
They are challenged by Republicans Stephen Cohen, Steven Lever, and Mary Ellen Litton as well as Libertarian Richard G. Bowen, Jr. (Read our profiles of the candidates here.)
In Haddonfield, four candidates are contending for an unexpired term created by the departure of John Moscatelli, Commissioner of Public Works, Park and Public Property.
Robert "Bob" Marshall, who was appointed to the governing body in July, defends his seat against balloted challengers Colleen Bianco Bezich, Gregory Peltz, and Kathryn Raiczyk. (Read our profiles of the candidates here.)
In Haddon Heights, Democrat Zach Houck and Republican Michael Valvardi will square off in the local mayoral election. Incumbent Democratic councilwoman Asiyah Kurtz and Democratic challenger Tom Ottoson face Republicans Matt McDermott and Jennifer Moore for two open seats on the borough council. (Read our profiles of the candidates here.)
In Pennsauken, Democrat Almar Dyer will face Republican Nhuan Van for an open seat on the township committee. (Read our profiles of the candidates here.)
Uncontested local races
Absent challengers on the Republican ticket, Democratic candidates Gloria Jones and Thomas Goebel will likely prevail in the Audubon Park council general election.
With no Republican opponents, incumbent Democratic councilman Anthony Perno and challenger Raymond Woods, III have a clear path to office in Merchantville.
Likewise, Oaklyn council member and Democratic mayoral candidate Greg Brandley faces no balloted  Republican opposition in the local mayoral race.
After having been appointed to fill the unexpired term of Jack Killion, the former Pennsauken mayor who resigned his post in July, Democratic nominee Tim Killion faces no balloted opponents for that seat.
School Board Elections
There are very few contested school board elections on Tuesday's ballot, but the race in Cherry Hill has a lot of action, with 10 balloted candidates for four seats on the township board of education.
(Read our profiles of the candidates here.)
In July, the district appointed two new board members, Ben Ovadia and Corrien Elmore Stratton, to fill a pair of vacancies on its board created by the resignations of David Rossi and Edward Wang.
Stratton, Anju Pejarva, and incumbent board member Ruth Schultz are running for an unexpired term on the governing body.
Ovadia joins challengers Rosy Arroyo, Matthew Brinn, Kimberly Friddell, Jessica Rodriguez, Sanjay Kumar Sharma, and Yoni Yares in seeking one of three available three-year seats on the body.
In Haddon Heights, four balloted candidates are running for three seats on the borough board of education.They are incumbents Lisa Long and Jane Shissler and challengers Stacey Augustine and Mary Stewart Vena. (Read our profiles of the candidates here.)
In Audubon, voters will choose from among five balloted candidates to fill three seats on the borough board of education. Incumbents Ammie Davis, Joseph Ryan, and Everett "Ed" Simpson face off against challenger Tara Sullivan-Butrica. (Joseph Miller, whose name appears on the ballot, has resigned his campaign since moving out of state. Read our profiles of the candidates here.)
Voter Information
Scroll down for links to your local sample ballot and a list of polling places, which are open from 6 a.m. to 8 p.m. statewide on Tuesday, November 5. After you vote, come back and check with NJ Pen for the results as they come in.
[wpdevart_youtube]2bbmod3PG8M[/wpdevart_youtube]
Local Polling Place Finder
Don't know where to vote? Here's how to find your polling place by address.
Sample Ballots