Join your friends and neighbors for an afternoon of food and drink, live music, and door prizes from local businesses as we celebrate a year of independent community journalism.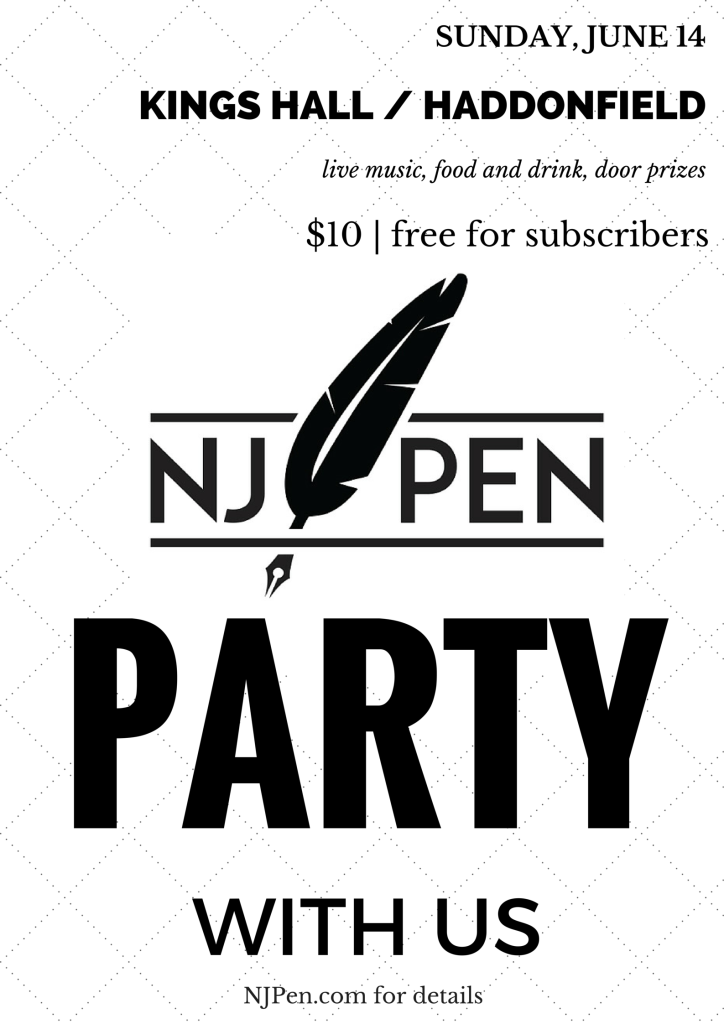 After a year of work, version 2.0 of NJPen.com is up and running!
We've been hard at work in the past 12 months to bring you our version of local news, and we think the results so far are a testament to that effort.
Now, as we enter year two, we're making a push for a sustainable product.
To commemorate the work we've done, we're inviting our readers to join us at a garden party on Sunday, June 14, to celebrate the official re-launch of NJ Pen and meet your neighbors from seven nearby communities.
Guests will enjoy light refreshments from Constellation Collective and Sweet Pea Homemade Ice Cream as well as live music from Philadelphia's Johnny Miles. Beer from Cape May Brewing Company will be served to those with valid ID.
We'll be raffling off door prizes from several local business with Wheel of Fortune record-setting champion Matt DeSanto and the NJ Pen Wheel of Deals.
This event will be held at Kings Hall in Haddonfield, and it is open to the public. A $10 contribution — free for NJ Pen subscribers! — covers admission, food, and drink. Subscribers can buy an NJ Pen t-shirt for just $5; $10 off regular price. (Click the blue ticket at the top of the page, and e-mail sizing to info@njpen.com.)
Can't make it? If you're a reader who believes in what we're doing, we still need your support.
A donation of at least $8.99 a month (that's the same price as Netflix) will go a long way toward keeping our site around and generating more of the content that matters to you.
We're working to set up special bargains and deals for subscribers that will reward their investment in our operations–so stay tuned.
For more details about the event, or to RSVP, follow this link. Hope to see you there!
Get more local news that matters. Check out NJ Pen on Facebook and Twitter.