Authorities have arrested 15- and 17-year-old suspects in the death of Tyimer Q. Bright and the shooting of two other teens at a garage party in Haddon Township.

By Matt Skoufalos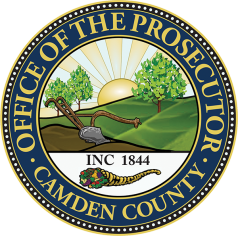 UPDATE: The 15-year-old suspect surrendered himself to authorities at 5:20 p.m. Tuesday, accompanied by his attorney, according to the Camden County Prosecutor's Office.
————
Police are seeking a 15-year-old Camden resident they say is wanted in connection with the shooting death of another Camden teenager and the attempted murder of two others at a garage party in Haddon Township earlier this month.
The teen** is considered armed and dangerous, according to a statement from the Camden County Prosecutor's Office (CCPO).
He is wanted for first-degree murder in the death of Tyimer Q. Bright, 18, and the attempted murder of two other teenaged girls in the April 5 shooting.
A second suspect, a 17-year-old Camden resident, is already in juvenile detention in connection with the shooting, and has been charged identically to the other teen sought in this case. His identity has not been disclosed "because his charges have not yet been waived to adult court," according to prosecutors.
"There were two shooters in this case," said CCPO spokesman Andy McNeil.
"The first one we were able to identify and have him interviewed in the office and then, following that interview, arrest and charge him."
McNeil said that the teen "is from the Camden area and may still be in the Camden area." He has been sought by a U.S. Marshals Service Fugitive Task Force since a warrant for his arrest was issued April 23.
McNeil credited the joint efforts of investigators from multiple agencies in trying to solve case.
"Our detectives worked closely with the detectives in Haddon Township as well as those in Camden," he said. "These guys have definitely been working collaboratively."
Prosecutors are not offering thoughts on a motive in the shootings, and McNeil wouldn't elaborate on either suspect's connections to gangs or possible criminal history.
Neither did he have any answers as to from where the weapons used in the shooting might have originated.
The teen is about 5-feet-6-inches tall and weighs approximately 140 pounds.
Anyone with information on his whereabouts should contact U.S. Marshals Service Fugitive Task Force Detective Matthew McKeown (609-820-7192), CCPO Detective Michael Rhoads (856-225-8561), Haddon Township Detective Don Quinn (856-833-6208) or Camden County Detective Edward Gonzalez (856-757-7420).
Information may also be emailed to ccpotips@ccprosecutor.org.
All persons charged with criminal offenses are presumed innocent until found guilty in a court of law.
**Although previously published, the identity of the 15-year-old suspect in this case has been redacted in accordance with juvenile privacy statutes.
Get more local news that matters. Check out NJ Pen on Facebook and Twitter.