Mayor John J. Ward said the borough expects to 'hold the line' on municipal taxes while looking to enhance opportunities for community programming at a new community center at Green Wave Park.
By Matt Skoufalos | January 24, 2017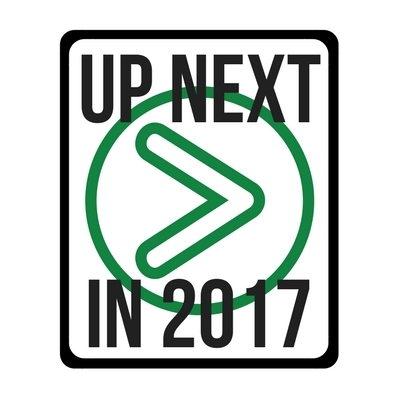 In 2017, some of the biggest changes to the Audubon local economy will be coming to the Audubon Crossings shopping plaza.
The center will be losing its Staples, a byproduct of a larger move by the office-supply retailer to downsize in preparations to complete a purchase of Office Depot, Fortune reported.
But Audubon Crossings management group Wolfson Properties also is adding Marshalls and Ross locations to the center, Ward said.
Although there are still six additional vacancies in the center, the mayor expects those new additions to renew interest.
Perhaps even more significant development is about to come around the corner from Audubon Crossings, where the borough government is moving forward with a proposal to construct a multi-use community center in the Green Wave Park lot. Ward said funds for the half-million-dollar building coordinated with the flat-tax plan the municipal government has maintained for the past few years.
Although the borough has worked to revitalize its shuttered recreation center in recent years, Ward said the limitations of the building, including its construction and location, have stymied multiple attempts to bring it back online.
"That's been a failed community-based building three times now," Ward said. "We've invested in it and it never turned out to be anything. That's why we're not investing in that building."
Instead, Ward said that Danielle Ingves, who had spearheaded those efforts to revive the center and its programming, will be tapped to incubate some programs at the new building he believes could be used "to jump-start the rec center."
"Right now, [athletic] clubs in Audubon are looking for places to be," Ward said.
"We're trying to make this building as accessible as possible so [they] can meet at the field."
There's still activity in the borough downtown business district on Merchant Street with Michael Yacavone's revival of the Audubon National Bank building. Although he hasn't identified a tenant yet for the space, Yacavone's rehabilitation of it offers the biggest potential for a new business to join the central district.
Further interest in the block could be revived with a plan to connect the boroughs of Oaklyn, Audubon, and Haddon Heights via a walking trail along the Conrail line. Although Ward says the funding for the project hasn't yet surfaced, the design has been completed, and he believes it could come to fruition if the boroughs can work out a few more details.
"I want the right-of-way on Conrail's line," Ward said. "I don't want to see a street trail."
In 2017, Audubon will also enroll in Govpilot, a software program that leverages GIS mapping for enhancements to services like zoning, planning, and law enforcement.
Camden County rolled out a similar module in 2016 to combat mosquito-borne illness.
Ward said the borough government was budgeting for the software in its current year plan, which he is hopeful will result in no municipal tax increase.
"We're still going to maintain our expenses," the mayor said. "We're going to hold the line on our spending."