In our preview of municipal priorities for the year to come, Collingswood Mayor Jim Maley discusses redevelopment plans for the borough downtown, infrastructure repairs, and abandoned properties.
By Matt Skoufalos | January 20, 2017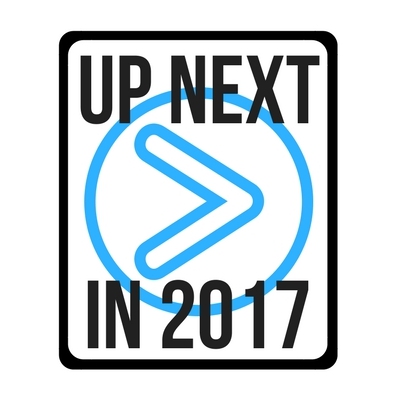 It's an election year for the Collingswood municipal government, and Mayor Jim Maley couches his words accordingly.
"All of these things are presuming [the current administration is] still here," Maley said.
"The major thing for me is we have a bunch of infrastructure projects that we're trying to get over the finish line."
Several of those are nestled in the thriving borough downtown business district, but none more high-profile than that at the corner of Haddon and Frazer Avenues, where Dominic and Lindsay Piperno are working to complete construction on their as-yet-unnamed New American restaurant. The mixed-use project includes residential spaces above a first-floor, open-kitchen, fine dining concept.
Only a few vacant properties remain in the thriving Haddon Avenue commercial spaces, and there are plans for most of them. The largest of these, The Grant Building, will play host to an integrated wellness and fitness center housing a combined Upcycle and Yogawood space with a juice bar and bodywork therapy room. Ellis Antiques is slated to slide into the shuttered Work In Harmony storefront, yielding its current space to an expansion of the adjacent Weinstein Bath and Kitchen showroom.
The borough-owned lot at the corner of Woodlawn and Haddon Avenues—formerly the site of Warner's Landscape and Patio, and now a five-car public parking lot next to Grooveground Coffee Bar—will be sold and converted to a three-story, mixed-use residential/commercial space.
Various developers have had their eyes on the space for a few years.
The borough government may also leverage its eminent domain powers to reclaim a pair of other vacant buildings on Haddon Avenue in the interests of activating the space. The first of these is the storefront at 691 Haddon Avenue.
Landi Daku of the thriving Il Fiore Ristorante next door has had an interest in the property, but the shop has been tied up in bankruptcy court for years. Maley said the borough government could flip the building and sell it to Daku. Ditto the shop at 734 Haddon Avenue; formerly Pampered Nails and Spa, that business has been closed since a June 2015 fire ravaged the building.
"Hopefully we get those things moving," Maley said. "Spaces become available, but they get leased up."
And what of the long-delayed McFarlan's market? Its seemingly interminable timeline has most recently been lengthened by difficulty securing masonry services, which Maley chalked up to the byproduct of increased demand for stonework in an increasingly busy redevelopment market.
Cleaning up the dirty dozen
Another long-term neighborhood revitalization project that's slated to come online in the coming weeks involves rehabbing Collingswood's "dirty dozen" of abandoned properties.
Work will begin on the first of these, a home on Harvard Avenue, as the borough government works to chip away at its roster of vacant houses.
Renovating these triggers a "ripple effect" that Maley said has spurred interest in bringing the properties back to ownership and back on the borough tax rolls.
"Bringing it up to code is not enough," he said. "We need a plan to get it used."
Farther off on the fringes of the redevelopment timetable, Maley said there's "maybe a seed of interest" in turning the PATCO Speedline properties into mixed-use development projects. Prompted in part by the water and sewer infrastructure overhaul for which the borough is aligning its dollars to coordinate with the planned repaving of Haddon Avenue (which Maley says won't likely hit Collingswood until 2019), the lots could add more dense housing and mixed-use buildings that would increase ratables in the borough and PATCO ridership as well.
"The issues we've had with businesses—gas lines aren't sufficient, our sewers we're constantly cleaning—the lines are just undersized for the uses of today, and it needs a pretty serious upgrade," Maley said. "PSE&G is going to replace all these mains. We'll do the same thing with our water and sewer departments."
Almost as far off is a broader plan imagining a redeployment of some of the more antiquated borough offices, including the Department of Public Works, Collingswood police station, and potentially even borough hall itself.
The mayor said the challenge lies in timing the moves to coincide with the major infrastructure improvements planned for Haddon Avenue, a project that he foresees could be on a five-to-10-year timetable.
"We're just at the point where we've got major work that's got to get done, and we want to look at relocating DPW and police, and building something that ties into the community center, which was the plan when we built the community center," Maley said. "We're beginning that process right now."
Building out the community center would accommodate the courts and borough hall offices in a single building, while the police and public works departments could be relocated to either the soon-to-be-vacant Volunteers of America Delaware Valley office on the White Horse Pike or the site of the former M&E Marine Supply building on Route 130, where the mayor said "there's enough room to do both."
The borough could sell off the bank building in which its government offices are housed, and convert the DPW and police stations into different developments; potentially something with a dense parking structure, offices, or other options, Maley said.
"It's initial planning of how to make that all work with the municipal budget," he said.
"We're slowly looking at that because we're doing a major review of our debt structure in order to see if we can't restructure it to allow us to begin to do some of those things."
Maley said the existing borough debt is being resolved at an aggressive rate amid an intensive, 10-year paydown schedule. If local leaders are able to maintain and control the borough budget, the debt restructuring could be used to convert those liabilities into additional ratables for the borough tax rolls.
"Any larger-scale development is an immediate benefit for all the businesses there and a long-term benefit because they're paying taxes for the next hundred years," Maley said. "That's really the only way to deal with the municipal cap and budget crunches."
A look at downtown zoning
Also on the docket in 2017 is a plan to begin reviewing the borough master plan for the purposes of re-evaluating downtown zoning laws.
The biggest consideration in that work will be addressing the further concentration of first-floor retail uses in the borough central business district to complement the existing dining and shopping businesses.
By opening up some of the properties on the outskirts of the central district to office and professional uses, Maley believes the borough business district can help concentrate foot traffic for retail and food businesses. It's a reality that he said "flows out of the fact that there's 800 Amazon trucks floating all over Collingswood making deliveries.
"The holiday shopping results show that the Internet is where people are buying," Maley said. "Where our retail area stays strong is where they're all concentrated and tight with each other. Those stray stores at the far end of the district don't seem to last."
A number of amenity improvements are also on the way for 2017. Long-awaited repairs to Roberts Pool will be completed for the upcoming swim season, which will also have an improved baby pool with additional water features, a new snack stand building, and relocated playground equipment.
Perkins Center for the Arts will work in collaboration with the Collingswood swim team to paint a mural on the side of the snack stand, Maley said.
Improvements to the pool are among a broader infrastructure push within the borough to make roadway, water and sewer, and pedestrian-focused residential neighborhood improvements, and keeping the focus on such issues is part of what Maley said will drive further progress throughout Collingswood.
"2017 is going to be a real focus on a lot of infrastructure projects," he said. "As a potential new ratable comes on, we're going to be all over it to keep it going."
Sustained re-investment in the borough water and sewer system has also clarified the mayor's perspective on keeping local control of it.
When nearby Haddonfield sold off its antiquated water and sewer system to New Jersey American Water, the borough netted nearly $28 million while also relieving itself of the cost of its upkeep.
Maley says no such plans are in the works in Collingswood, which has been regularly spending to maintain the integrity of its system.
"It helps to offset our municipal budget, our rates are low, and we're just finishing another well," he said.
In deepening with the connection to government services, Maley said borough residents can also expect an overhauled Collingswood.com to be brought online in 2017 as well.