Pennsauken Mayor Betsy McBride said the township has much to celebrate in its 125th year, including a handful of redevelopment efforts and a strong sense of local pride.
By Matt Skoufalos | February 19, 2017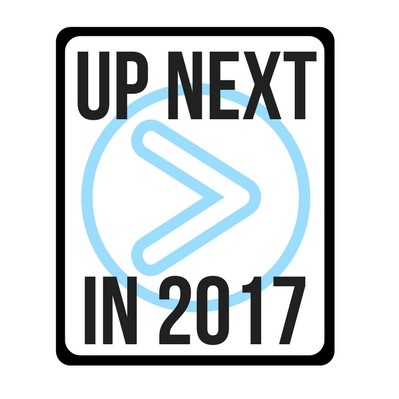 As her township celebrates its 125th anniversary this year, Pennsauken Mayor Betsy McBride sees a community on the cusp of making some big changes.
Entering her sixth year on the municipal council, McBride said the celebration is "an opportunity for great growth and great cheerleading."
She foresees the anniversary year as a chance to advance all that the township has to offer, from its local business community to its recreational spaces.
"We're Pennsauken proud, and we're going to show off," McBride said.
Having enjoyed a cake from celebrity baker and Pennsauken native Al DiBartolo, Jr. on Saturday, the official anniversary of its founding, Pennsauken kicks off a yearlong celebration. A "birthday bash" picnic and celebration is slated for June 10, and the local access television station, Channel 19, will be broadcasting archival footage on Throwback Thursdays all year long. The township is also retailing "Pennsaukenopoly," a locally customized version of the classic board game.
But Pennsauken also has an eye on the future in 2017, with a trio of initiatives that are poised to come into greater focus since the township master plan was re-evaluated in October. They include redeveloping the site of the former Pennsauken Mart on Route 130, refreshing a waterfront park in the Delaware Gardens neighborhood, and reinvigorating the central business district along Westfield Avenue. McBride also alluded to potential work on a brownfield site along River Road, but details of that project have yet to fully coalesce.
The first of these projects, the six-acre Pennsauken Mart site, is likely to break ground this year, McBride said.
Delco Development of Willingboro acquired the lot for $6.2 million from the Camden County Improvement Authority in April 2016, as reported by Philly.com.
The mixed-use project, which Delco has dubbed "Haddon Point," a name McBride said was taken from nearby Haddonfield Road, will involve the construction of 250 units of high-end, one- and two-bedroom apartments in a gated community.
Built around a model similar to that of the Voorhees Town Center, Haddon Point is intended to attract empty-nesters and young professionals, with rents reflective of those income levels, McBride said. A second phase will include shopping and dining attractions; possibly a cinema, she said.
Although the apartments at Haddon Point will assuredly be in line with market-rate housing elsewhere in Camden County, McBride said township officials are cognizant of the need to create residential opportunities for people of varying income levels. She pointed to the recently completed, 52-unit Riverfront Village "workforce housing complex," with its 5-percent veteran set-aside and 5,000-person waiting list, as such an example.
"We have people moving in who buy homes, and people who want to rent," McBride said. "We have people downsizing who are on limited budget. Otherwise, we are built out.
"We are also capped on affordable housing," she said. "We don't need to provide any more, but we see the demand. We recognize it, but space is an issue."
Pennsauken has also applied for a state Green Acres grant to refresh the Delaware Gardens waterfront park, a $400,000, five-phase project along 49th Street and River Road.
That money would be split 75-25 along state and local lines, with the township absorbing $100,000 of the cost.
The project includes replacing a softball field, soccer goals, exercise equipment, and fencing, and adding stormwater management and rain garden features.
"Even if we don't get that funding, we'd like to move that project along somehow," McBride said. "It's going to be passive recreation with trails and exercise equipment, solar-powered water fountains, and a trail to Tippins Pond. We're asking the county to put a bike path along the river because we have our hockey rink, tennis courts, pool, sledding hill, baseball field, and two train stations all along the river."
McBride would also like to focus on cleaning up, modernizing, and beautifying the Pennsauken central business corridor of Route 130, which she called the gateway to its neighborhoods. Most people "pass through, but they don't necessarily come in," McBride said, and "we want to encourage people to see what we've got here."
To that end, the acting mayor said the township will continue major efforts on code enforcement, signage, and trash removal, while also working with property owners to spruce up their facades, and holding public entities accountable for their lots, as well.
"That's NJ Transit, DOT, a slice of Merchantville, and a slice of Camden," McBride said.
"We all have responsibilities for that corridor."
Commerce in Pennsauken is largely spurred by the logistical strength of its positioning along five state highways and the bustle of its industrial parks.
But by cleaning up Route 130 and working to bring more foot and vehicle traffic into the sleepy Westfield Avenue downtown business district, McBride believes the township can help spark broader improvements there as well.
In keeping with her plan for Route 130, McBride said the township will rely on stronger code enforcement, trash removal, and business recruitment to strengthen the shopping and dining district, McBride said. She will also propose that the township establish a business improvement district (BID) to enhance its operations, support its established businesses, and bring in new blood.
Sidewalks that were widened as part of a series of improvements in 2001 could be leveraged for al fresco dining and entertainment, McBride said; she also hopes to attract other restaurants and specialty stores with the increased attention to detail "because those are the things that bring people back to your downtown."
"Business development keeps the tax base level and adds ratables," McBride said. "We need to participate as community, businesses, and township together, to enhance that downtown."
McBride said she also hopes to raise awareness of some of "the hidden gems" of Pennsauken, which include its $39-million Pennsauken Transit Center.
The station connects passengers to hub destinations including 30th Street Station in Philadelphia, the Trenton Transit Center, the Camden Entertainment Center, and the Atlantic City Rail Terminal.
Enshrined in its stained-glass artwork are tributes to the history of Pennsauken, from its indigenous people to the natural resources of its river to its famous architectural landmarks.
Finally, McBride also said that a late-2016 proposal to merge the school districts of Pennsauken and Woodlynne has effectively been put on pause, as the outcry it generated in three communities (including Collingswood, which currently has a send-receive relationship with Woodlynne), was louder than the support for it.
"It wasn't vetted with the residents of any of the towns involved, and it should have been thought out before an ad hoc committee went and investigated," McBride said. "A big goal for 2017 is for the township and the school district to communicate better."
To that end, McBride said the local government and school district will meet monthly "to better understand our vision, and so we're all on the same page or as close to that as possible.
"We believe that, for the future of the town, you really need good communication lines between both entities," she said.