In 2016, Audubon Mayor John J. Ward said the borough will focus on redevelopment, long-term projects like turf replacement at Green Wave Park, and fiscal responsibility.
By Matt Skoufalos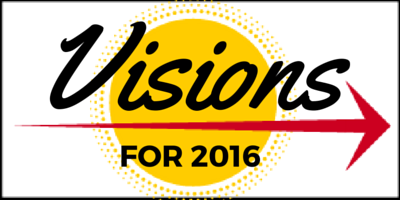 "Visions for 2016" is a series of chats with local leaders about the priorities for their communities in the upcoming year.
In this installment, Audubon Mayor John J. Ward talks about redevelopment priorities in his borough, long-term projects, and updates on his administration's push towards a flat budget in 2016.
In 2016, Audubon Mayor John J. Ward will dedicate himself to the ongoing redevelopment of a handful of key properties in the borough, soliciting guidance from other local leaders in his push to help maximize the utilization of borough real estate.
Last year Ward had identified the blighted stretch of the White Horse Pike between Nicholson Rd. and Merchant Street as being in need of redevelopment. At the start of 2016, the former Getty station is poised to reopen as a dental office, and the former NAPA Auto Parts store should reopen as a compounding pharmaceutical businesses. 
That leaves the former Audubon Automotive and Transmission lot, the main building of which was razed by the borough government "in the hopes that it will be more attractive to potential buyers once the other locations are operating," Ward said.
"We have no thoughts on [tenants for]the former garage property," the mayor said. "Retail would be nice, but it could just become a parking lot for the bank or apartment building; both have considered this in the past.
"Beautification is the goal right now," he said. "Redevelopment may be another option."
On the horizon
Ward also outlined a few aspirational objectives that may or may not get off the ground in 2016. The one that requires the greatest amount of coordination is a proposed multipurpose trail that would parallel the Atlantic Avenue railroad tracks from Haddon Heights through Oaklyn.
That project is still in the preliminary design phase, awaiting approvals at various levels of government (state, county, municipal) as well as from Conrail.
"Then we would need to secure funding," Ward said. "We are hopeful that we will have access to state and federal grants."
Another such project is the replacement of the turf field at Green Wave Park. Ward said the borough is still in discussion with the Audubon School District about sharing the costs of the resurfacing, but the exact figures are not yet known.
Ward said his fellow commissioners, Jon Martin and Jennifer Dawson, have been collaborating on potential funding strategies for the project.
"There is no doubt that we need to replace this turf sooner than later for safety concerns," the mayor said. "We are making this project a priority for all three of us."
The Audubon Recreation Center Committee continues to chip away at the cost and timetable of improvements necessary to simply make the facility secure and safe for future renovations, Ward said. Organizers have established a GoFundMe page for the project, and the mayor encouraged residents to help contribute "so that we can once again have a vibrant Rec Center for the youth of this town."
Lineup changes
In response to the retirement of a number of long-term police officers, Audubon has recently added an influx of new recruits. Ward asked that borough residents engage with the new hires when they encounter them, and make them feel welcome in the community.
"Although we have lost a lot of experienced officers who have served their community well throughout their careers, rest assured our new officers are well qualified, and have already been making their mark," he said.
"Please acknowledge our officers and make them aware that you appreciate their dedication to serving us with a simple wave as they pass by," Ward said. "It truly is appreciated, and is one of the small, community traditions that makes our town so friendly and a desirable place to raise a family."
Budget priorities
In 2015, the borough government returned a flat municipal budget, and although commissioners are striving to do the same in 2016, Ward said they can't guarantee a repeat of that feat.
"We can promise that we understand what it means to struggle with high property taxes, and we will do everything we can to control expenses again in 2016," the mayor said. "In general, we will continue to work towards fiscal responsibility while maintaining and improving municipal services." 
One effort that commissioners had explored to achieve those ends was a sell-off of the municipal sewer system; that idea has been since tabled, Ward said.
"When we saw the results of other local town's bids, we decided that it wasn't worth it," he said. "Stratford, for example, did not get enough to make it worthwhile, and we are similar in scope."
Get more local news that matters. Check out NJ Pen on Facebook and Twitter, [tinypass_offer text="or click here to become a supporter."]