Putting the Haddon Town Center and Westmont Theater projects to bed freed up cash for infrastructure reinvestment in 2016, says Haddon Township Mayor Randy Teague.
By Matt Skoufalos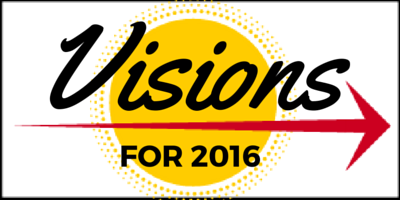 'Visions for 2016' is a series of tone-setting conversations with local leaders as they define government priorities for the coming year.
In this installment, Mayor Randy Teague talks about how gaining traction on a pair of significant projects will help propel Haddon Township forward in 2016.
2015 marked the 150th anniversary of Haddon Township, but the most significant milestone of the year will have been its finalization of plans for two of the longest-running redevelopment projects in town: the Haddon Town Center and Westmont Theatre.
Situated just blocks apart within the Haddon Avenue business corridor, both properties had languished in uncertainty. By the end of the year, ground had been broken on the former Dy-Dee diaper wash site, and the parking lot of the theater was closed to public traffic in preparation for its reinvention as a Planet Fitness.
Inking those deals helped bring in revenue while also curtailing years of extra spending on professional services (legal, financial, engineering), said Haddon Township Mayor Randy Teague.
They will also free up the local government to address the aging water, sewer, and roadway issues of a town that just turned 150.
"A lot of our time and effort had been dedicated towards these redevelopment projects, and a lot of money, too," Teague said. "As a result of the projects moving forward, we've had an influx of revenue, and that will help with our investment into the infrastructure.
"When we do a road repair, we're not just putting new asphalt over top, we're putting in new water and sewer, and a new gas line," he said. "That does become more time-consuming, and more inconvenient for residents, but it does make more sense to do it all at once."
The improved cash flow will also help stabilize township water rates, which may have otherwise been headed for an increase, the mayor said. Teague added that Haddon Township "like[s]to have the control over" its public utilities, and has no interest in privatizing them.
"We were contemplating a water rate increase, but because of this new revenue that's coming to us, we will not have to raise our water rates, and they will be the same for the foreseeable future," he said.
Teague also confirmed the timeline established by Westmont Theater developer Peter Lazaropoulos: that Planet Fitness is expected to open in late spring.
Asbestos abatement at the theater has begun, and the removal of an onsite oil tank is slated for January 11. The titles to both properties will be transferred within the next month or two, Teague said, but construction at both locations is already underway.
The mayor believes that advancing the projects will have a positive impact on the downtown business district, both in terms of adding more foot traffic and patrons.
Meanwhile, on the other edges of Haddon Township, another pair of commercial projects continues to drag. Plans for the former Newton/Oaklyn Diner on the White Horse Pike have been delayed by infrastructure issues, Teague said, and the former Crystal Lake Thriftway site has drawn some inquiries, but no takers for the property.
The mayor said that the township will also continue its efforts to take on the upkeep of abandoned, foreclosed, and vacant homes, which he described as "an ongoing concern," and one that won't be resolved until the real estate market perks up.
"We're doing what we can," Teague said. "We've been cutting the grass to maintain the neighborhood. We lien the properties, and ultimately, down the line, we'll get paid."
Celebrating 150…and 151
In honor of the Haddon Township sesquicentennial, the local government programmed a year-long slate of community activities in 2015 that culminated in the Haddon Township Music Festival.
Response to the events was overwhelmingly positive, Teague said, and the township is looking forward to carrying them forward into 2016.
"They enjoyed the event at Haddon Avenue; they enjoyed the monthly concert series [at Crystal Lake Pool]," the mayor said. "I think we're going to try to do more of that every year instead of waiting 150 years. You see people that you didn't ordinarily see, and it's a great way to build the community of Haddon Township."
That engagement becomes especially important in a community that is spread out over a broad geographic area, Teague said.
"We try to incorporate the different parts of town as much as possible," he said. "We are one town; we are inclusive. We're always improving."
Get more local news that matters. Check out NJ Pen on Facebook and Twitter, [tinypass_offer text="or click here to become a supporter."]