In our contribution to the Voting Block NJ collaborative reporting project, we spoke with four Collingswood families who said they don't hold out much hope for things changing after Election Day.
By Matt Skoufalos | Video by Steve Ercolani
November 5, 2017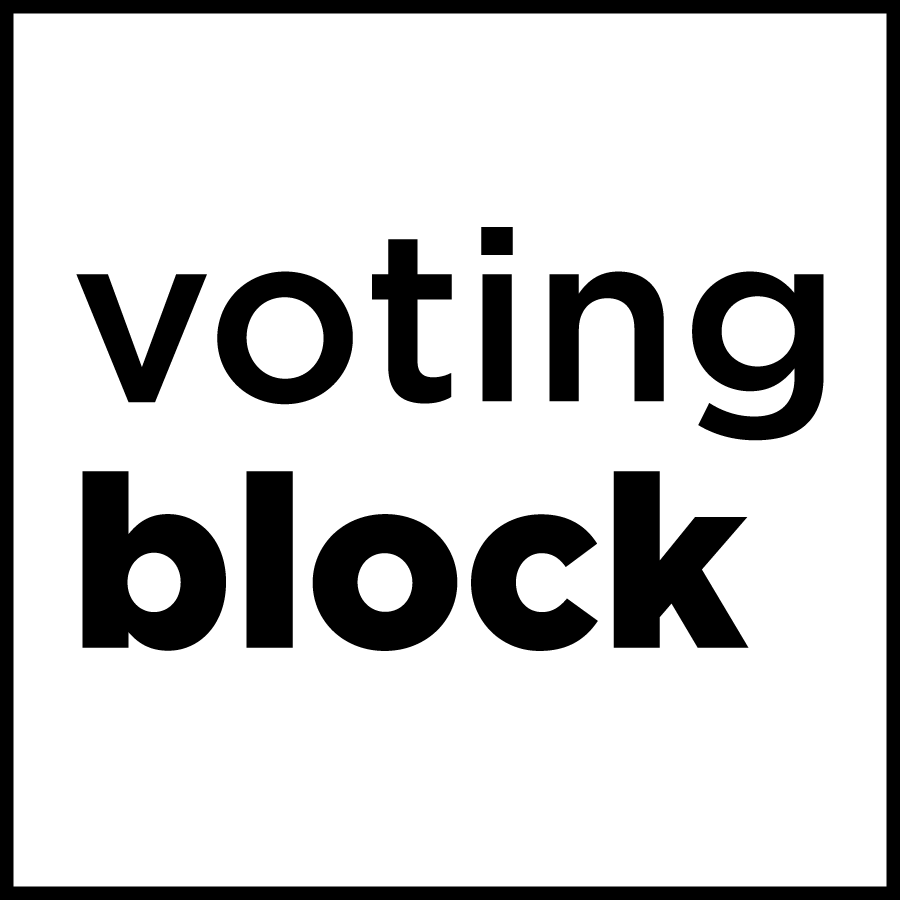 As a partner in the Voting Block NJ collaborative reporting project, NJ Pen is contributing to statewide reporting on the political atmosphere ahead of the November 7 gubernatorial vote.
Last month, we spoke with neighbors on East Stiles Avenue, a small, tightly knit street in the Camden County Democratic stronghold of Collingswood, about how they handle politics in their neighborhood.
In this installment, we discuss what it takes to get them to the polls.
Click here to read more about Voting Block, or learn how to host your own political potluck.
Less than two weeks out from Election Day in Collingswood, four families on East Stiles Avenue agree: there's not much enthusiasm for the New Jersey gubernatorial race.
Despite their first chance in 12 years to pick a non-incumbent candidate, they're at once aware of the moment and unenthusiastic about their choices.
It's a contradictory feeling. Most of the voters here describe themselves as left-leaning, disgusted with the tenor of national political discourse and anxious about the direction in which the country is headed. To a person, they recognize the value of voting, yet they also don't know what to expect from the outcome.
Most describe their time in the booth as something between a non-negotiable responsibility and a chore to be endured. That combination may make for a voter who executes his or her duties out of obligation, but it doesn't build consensus or improve morale.
Asked what they might like the candidates to know about Camden County and its issues, Jay Levin said simply, "That we exist: a lot of times South Jersey is ignored in state politics."
Geoff Di Masi, who said he "grew up in New York Jersey" but now lives in "Philadelphia Jersey" said he hopes the next governor will work to continue revitalization efforts in Camden City, which "is a big part of the urban ecosystem of the fifth largest city in the country."
Levin added that he thinks for all the complaining New Jerseyans do about taxes, they're "generally okay with that as a concept" as long as they receive a high level of service for their dollars. What they're not okay with is governance that he described as "a pretty thick layer of corruption bleeding over into patronage."
Levin believes a sense that "so much of the state is single-party rule" inspires a lot of the dissatisfaction that voters have with the political process, and said he wouldn't hold out hope for either candidate to focus on changing things.
Neither did his neighbor, Emily Talley, who said she's "completely apathetic" about the election given the confrontational tone of political discussion in the current social climate.
"You have a candidate that's very red and a candidate that's very blue, and the solutions to our problems don't lie in the very red or the very blue," Talley said.
[wpdevart_youtube]GjxdYGIR980[/wpdevart_youtube]
Carolyn Levin echoed those remarks, saying, "the enthusiasm isn't there for this election." Nonetheless, as the granddaughter of a suffragette, getting to the polls is "absolutely the least I can do," she said.
"Since the last election, there have been things that I've wanted to do, that I've intended to do, that I just didn't do," Carolyn Levin said. "My complacency is not something that I'm proud of. I'm privileged to be able to get to the polls."
"I'll go because I think it's important to vote," added Sara Neal. "Sure we screwed up last time, but we still gotta try."
"The most depressing thing for me after [the 2016]election was I don't even know that I trust people to try to make this better," Jay Levin responded.
Being excluded from the decisions that will shape her future is frustrating, said 14-year-old Lila Di Masi, who'll be waiting out the next four years anxiously until she can participate in the political process.
"Since I can't vote yet, I feel helpless," she said.
"It makes me feel powerless. I am a citizen of the United States, but I don't have a voice in politics."
There was a lot of discussion around the table about feeling disconnected from state leadership specifically and from the political process generally. In part, some of that has come from the whiplash effect of following the ever-evolving storylines of the Trump presidency, said Shannon Di Masi.
"I'm paying more attention to federal and local things, and I don't really know what the state does in my day-to-day life," she said. "I see politics as being mostly reactive."
Geoff Di Masi said he'd prefer if the governor were mostly a laissez-faire administrator who focused on preserving and maintaining infrastructure like schools and roads more than playing regional politics.
"I actually think the governor is not that important, and shouldn't actually be affecting our lives that much except for…just being a really good administrator of our resources that come from the federal government," he said.
In the absence of national leadership, Levin said he "would love to see New Jersey step up" on issues like environmentalism, civil rights, and social programs.
"It's a priority for the state to protect our citizens against federal overreach," he said.
"There are problems that don't even make sense to try to address at a town level."
Editor's Note: Thanks to Revolution Coffee Roasters for hosting the event, Silver Spoon for providing catering, Tonewood Brewing for providing beer, and the Center for Investigative Reporting for funding the event. For more perspectives from voters across the state, visit the Voting Block NJ website.