No one was injured in the incident, which sent firefighters from several area companies to the scene in chilling temperatures.

By Matt Skoufalos | Photos by Alex Grant
February 3, 2019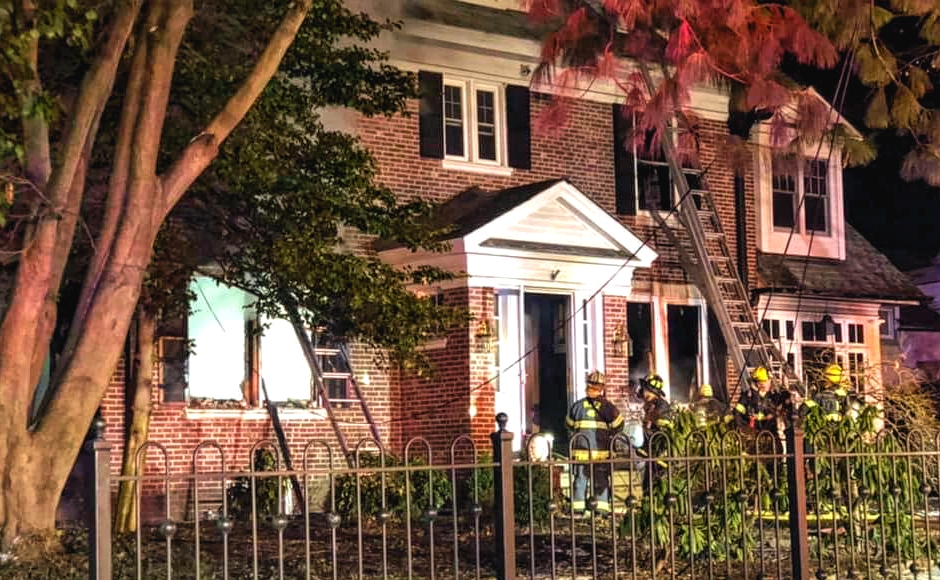 First responders from nine area fire companies suppressed a house fire in Haddon Heights early Sunday morning.
No one was injured in the incident, which happened around 3:45 a.m. when firefighters from Haddon Heights answered a 9-1-1 call in the unit block of Second Avenue.
Within five minutes, companies arrived to discover heavy fire emanating from a side porch, said Haddon Heights Assistant Fire Chief Steve Kinky.
The family had already evacuated, freeing up firefighters to go to work knocking down the flames.
"We were able to get it overhauled to get them back in," Kinky said.
"[The homeowners] got most of their valuable possessions out, and the scene was turned over to the fire marshal."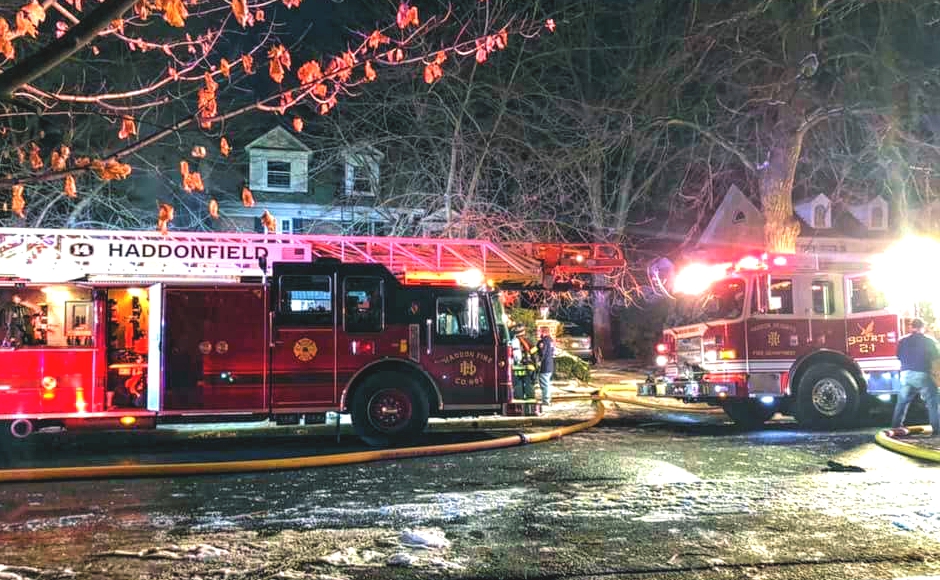 The family was able to find alternative accommodations for the night while the property was secured, he said.
Assisting on the incident were fire companies from Barrington, Bellmawr, Haddonfield, Lawnside, Mount Ephraim, Oaklyn, Runnemede, and Westmont.
Kinky credited the mutual aid response with helping control the scene in short order.
"A very large amount of fire was taken care of quickly," the assistant chief said.
"At 3 a.m., that's a tall task to ask, especially in the cold. It was a job well done."