The Haddon Township staple is shutting its doors for good. Owner Stacey Douglas says she's proud to go out on a high note.

By Matt Skoufalos | February 18, 2019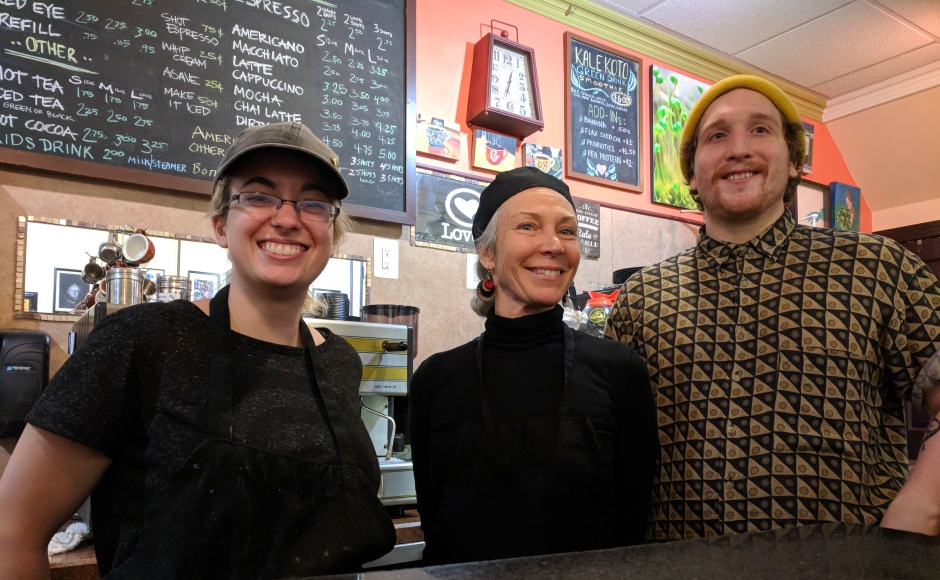 After 12 years, Stacey Douglas is shutting down her Haddon Avenue café, Espressit Coffee House, with a grateful heart and an optimistic outlook.
Douglas opened Espressit in 2007 with the help of restaurant consultant Ed Doherty and some equipment from the former Ebenezer's coffee house.
She outfitted the shop with mosaics to complement its gold-and-stars theme, and filled its walls with a rotating staple of locally produced artwork.
In the kitchen, Douglas developed a menu that catered to every kind of dietary need; in the café, she created a haven welcoming customers of every stripe. Friendships, romances, and business partnerships were all sparked within its walls.
A weekly open mic night gave opportunities to musicians, poets, and performers, while Douglas connected the business with any organization willing to extend the quality of life on her busy corner of Haddon Avenue.
"I've never been a coffee geek, but I've been a community geek," Douglas said. "I saw a bunch of people become family here.
"We added a little bright light to the avenue," she said.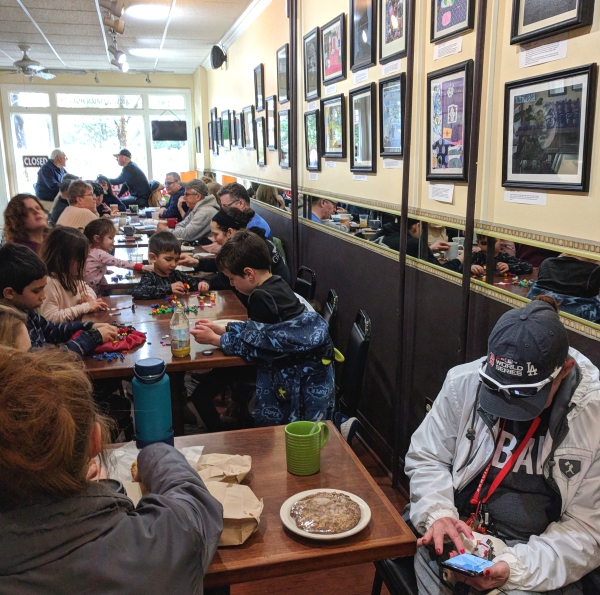 Douglas' artwork is still visible on Stratford Avenue, where the mosaic she organized with local schoolchildren remains on the exterior wall of Aster's Flowers.
She will continue that work with the Collingswood-based Say It With Clay studio as well as in partnerships with the Perkins Center for the Arts.
Douglas also will keep wholesaling her Awegi Vegan Bars, a fan favorite, and is considering compiling a cookbook of Espressit recipes.
But for the most part, she's unworried about what her future might bring.
"I'm just going to let it flow; it'll find me," Douglas said.
"It's already out there," she said. "I don't have to create it; I just have to free myself up so it can latch onto me."
Since last year, Douglas has been searching for a buyer to pick up Espressit as a turnkey business. If no one bites, she'll clear it out for a new commercial tenant. A longtime Haddon Township resident, Douglas has no plans to quit town.
After more than a decade, however, the opportunity to go out on a high note is better than seeing the business close with a whimper. The day-to-day effort running the shop commanded her full focus, and "it wasn't obvious who was going to take the baton.
"I just want to experience some other things," Douglas said. "I think the thing that's throwing people off is that things seem great, which they are, and now I'm stepping out.
"This was my marriage," she said. "This is my personal journey."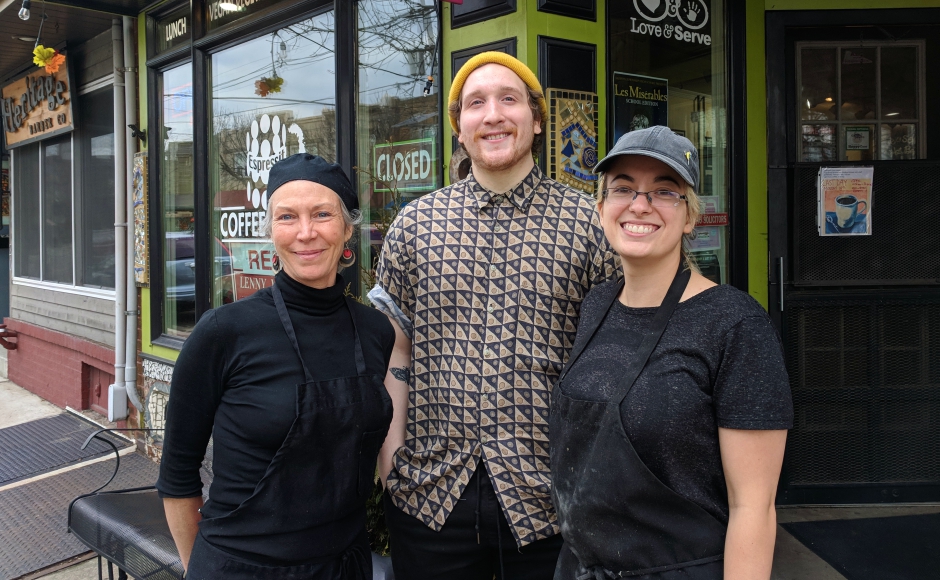 Douglas' attitude is shared by her staff. Baker Kim Mikhail said she and the shop "helped each other grow" over the past four years.
"I hope I also influenced this place and the people who came through here, because they influenced me a lot and my cooking," Mikhail said.
"It's really nice to have something like that."
Barista Aidan Hadley said he'll miss the morning regulars with whom he's formed a rapport.
"There's a real sense of community here," Hadley said. "It's going to be very strange to not see the same people outside the context of this place."
"I feel like we all gathered something from it to then take a piece of it to bring back out," Douglas said. "At the same time, staff and customers are supposed to take a piece of it and then move it on out.
"We anchored the light here, which was important to this area," she said. "We started changing consciousness, and we started changing our reality here."