Keep your money in the local economy this holiday with deals from more than 50 local businesses—and more coming by the day.
By Matt Skoufalos
Gift-giving is a beautiful holiday tradition rooted in acknowledging the special people in your life.
It's also the way most businesses make the sales that keep them afloat for the rest of the year.
When you shop locally, you strengthen your community, most of all by supporting the people behind the counter.
The gifts in our 2015 catalogue are all available in your neighborhood, many of them at a neighborly discount.
Click here to explore deals from more than 50 small businesses offering great prices on dining, shopping, and professional services, all in your backyard.
In the next week you'll see small, printed versions of our gift guide popping up in local shops throughout our coverage area, too. These were printed locally in the shop with our partners at ACS Press in Oaklyn. Take one home, pass it around, give it to a friend—but check back with the online version of our guide frequently, as we'll be adding more deals throughout the season.
If you want to show your support for NJ Pen this holiday, there's a couple great ways to do it.
When you become a subscriber at $8.99 a month—that's the same price as a Netflix subscription—you are helping to sustain a local, independent voice in your community.
You can even gift a subscription to connect a friend who's moved away to all the news back home. Click here to sign up.
We've also formed a pair of local partnerships for NJ Pen gear with apparel makers Red Dog Designs in Collingswood (540-435-1737) and Bark Tees in Haddon Township (856-240-1734).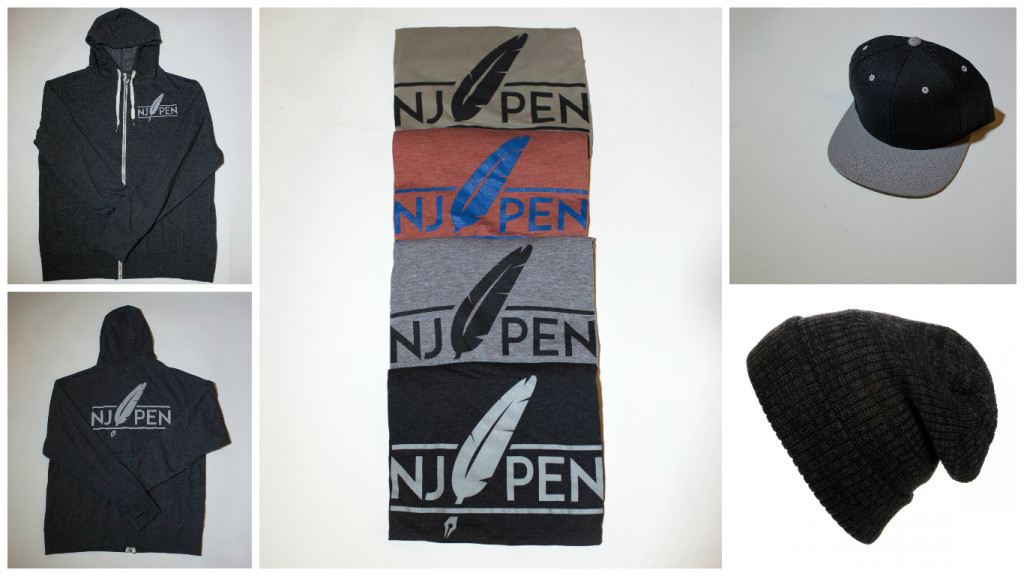 At Red Dog, you can order a custom, super-soft NJ Pen t-shirt ($20) or a terrycloth hoodie with thumb-hole sleeves ($40).
Bark Tees is carrying a line of embroidered NJ Pen snapback baseball hats and slouchy beanies (both $20). It's a great way to support local news and small businesses at the same time.
However you enjoy the holidays in your hometown, we hope you will remember the people behind the small businesses that help make them special when you decide where to shop.
Want copies of the gift guide in your business? Want to take out a online listing in its pages? E-mail info@njpen.com.
Get more local news that matters. Check out NJ Pen on Facebook and Twitter, [tinypass_offer text="or click here to become a supporter."]