Your handy breakdown of the state, county, and local races for Tuesday's June 4 primary elections.
By Matt Skoufalos | June 3, 2019
On Tuesday, voters from New Jersey's political parties will head to the polls to select the candidates who will represent them in the November general election.
The old adage that "all politics is local" is borne out by this year's ballot races.
Unlike the 2016 U.S. presidential race, the 2017 state gubernatorial election, or even last year's U.S. Congressional and Senate midterms, the biggest questions voters face in these elections involve state, county, and municipal races.
Both parties will nominate their choices for two Members of the state General Assembly, three Camden County Freeholders, and County Clerk. Of the municipal elections coming this fall, only those in Cherry Hill, Haddon Heights, and Pennsauken will be contested.
There's also been a fierce pitched battle for seats on the Camden County Democratic Committee, with Column 1 party regulars squaring off against the South Jersey Progressive Democrats in Column 4.
New Jersey has closed primaries, which means voters must declare their affiliations for a party in order to participate. Registered, unaffiliated voters may declare their party affiliation at the polls, provided they have never previously declared a party affiliation, or are first-time primary election voters.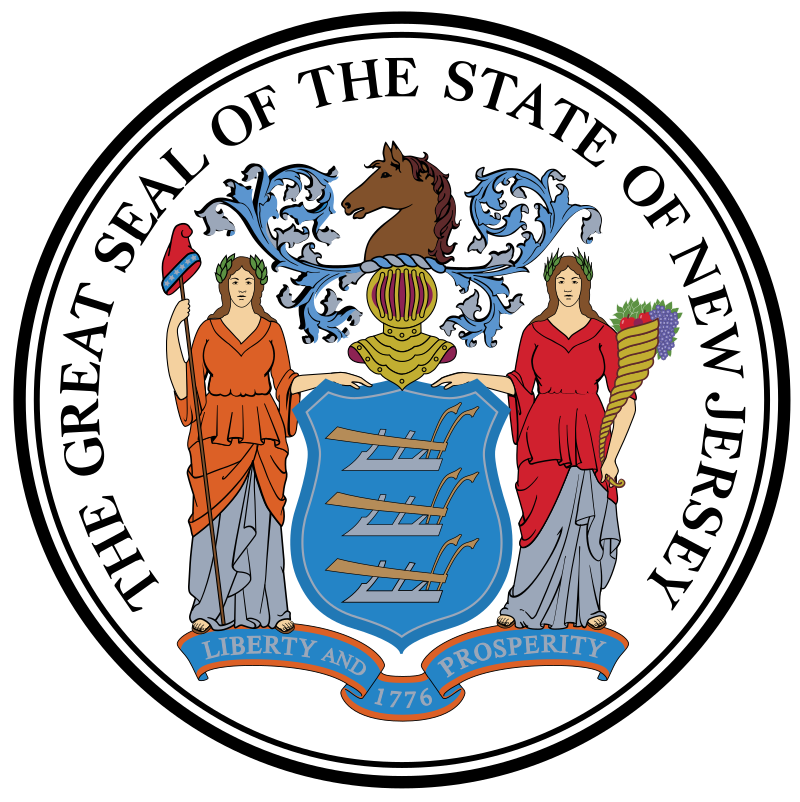 New Jersey General Assembly Race
In the Sixth Legislative District, incumbent Democrats Louis Greenwald and Pamela Lampitt face challengers Danie Moss-Velasco of Collingswood and E. Julian Jordan, III of Voorhees for two available seats in the state General Assembly.
John Papeika of Cherry Hill and Cynthia Plucinski of Haddonfield are running unopposed for the same seats on the Republican ticket.
Fifth Legislative District incumbent Democrats William Spearman and Willam Moen, Jr., who resigned his Camden County Freeholder position to run for the seat currently held by the retiring Patricia Egan Jones, will face off against Republicans Nicholas Kush of Runnemede and Kevin Ehret of Haddon Heights. All four are running unopposed in the primaries.
Camden County Clerk Race
Incumbent Democratic Camden County Clerk Joseph Ripa faces challengers Mohammad Kabir of Bellmawr and Rena Margulis of Cherry Hill.
Roy Gustafson of Collingswood is running unopposed for the Republican nomination.
Camden County Freeholder Race
Three seats are up for grabs on the Camden County Freeholder Board.
First, two Democrats are vying for the unexpired term vacated by Moen in his run for Fifth District Assembly. Former Cherry Hill Councilwoman Melinda Kane of Cherry Hill, who was appointed to the Freeholder Board when Moen stepped down, will defend her seat against Kyle Nash of Mt. Ephraim.
Keith Cybulski of Clementon is running unopposed for the same unexpired term on the Republican ticket.
Incumbent Democratic Freeholders Edward McDonnell and Carmen Rodriguez face challenges from Randall McGinness, Jr. of Clementon, Steven Panarello of Laurel Springs, Amanda Semple of Glendora, and Jason A. Witte of Bellmawr.
Republicans Claire Gustafson of Collingswood and Nicole Nance of Camden City are running unopposed on the Republican ticket for the two open Freeholder seats.
Local Races
The only locally contested primary races are to be found in Cherry Hill, where Democrats Susan Shin Angulo, a current Camden County Freeholder, and ESL teacher Susan Druckenbrod, will vie for the nomination to succeed outgoing Democratic Mayor Chuck Cahn, who has not sought re-election.
The winner will face Republican Nancy Feller O'Dowd, who is running unopposed, in the general election this fall
Six Democrats will vie for three spaces on the Cherry Hill Township Council. Michele Golkow, who was appointed to fill the council seat vacated by Kane when she was appointed to the Freeholder Board, will run with Democratic incumbent councilman Brian Bauerle and attorney Jennifer Apell. They'll be challenged by Scott Soffen, Nathaniel DeMarino, and Ji Young Min.
On the Republican ticket, Joshua Duvall, Steven Lever, and Mary Ellen Litton will run unopposed for the Republican nomination, although Duvall has announced his intention to drop out of the race to mount a 2020 challenge to U.S. Congressman Donald Norcross.
In Haddon Heights, Democrat Chris Linaris and Republican Michael Valvardi will square off in the local mayoral election this fall; neither is opposed in the primary. Incumbent Mayor Jack Merryfield has elected not to defend his seat. Incumbent Democratic councilwoman Asiyah Kurtz and Democratic challenger Tom Ottoson also will face Republicans Kathy Lange and Jennifer Moore for two open seats on the governing body this fall.
In Pennsauken, Democrat Almar Dyer will face Republican Nhuan Van for an open seat on the township committee.

Uncontested local races
Absent challengers on the Republican ticket, Democratic candidates Gloria Jones and Thomas Goebel will likely prevail in the Audubon Park council general election.
With no Republican opponents, incumbent Democratic Merchantville councilman Anthony Perno and challenger Raymond Woods, III have a clear path to office in November.
Likewise, Oaklyn council member and Democratic mayoral candidate Greg Brandley faces no balloted  Republican opposition in the general election in the fall.
Voter Information
Scroll down for links to your local sample ballot and a list of polling places, which are open from 6 a.m. to 8 p.m. statewide on Tuesday, June 4. After you vote, come back and check with NJ Pen for the results as they come in.
[wpdevart_youtube]2bbmod3PG8M[/wpdevart_youtube]
Local Polling Place Finder
Don't know where to vote? Here's how to find your polling place by address.
Sample Ballots
Audubon
Audubon Park
Cherry Hill
Collingswood
Haddon Heights
Haddonfield
Haddon Township
Merchantville
Oaklyn
Pennsauken