Cherry Hill Mayor Chuck Cahn said the township master plan will be revisited in 2017, with priorities around sustaining the pace of its redevelopment, preserving open space, and keeping taxes flat.
By Matt Skoufalos | February 13, 2017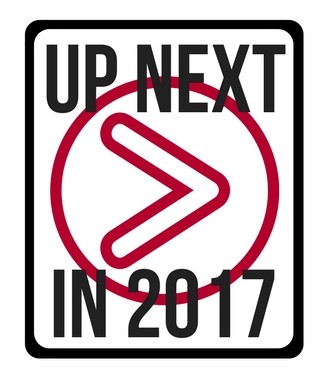 There's a few reasons why Cherry Hill was rated 26 in Money's 2016 50 Best Places to Live survey, including the quality of its schools, affordability of its homes, and low crime rate.
But to Mayor Chuck Cahn, those can all be distilled into a single principle at the local government level: hustle.
"We never stop," Cahn said. "There's no stone that we leave unturned in this town.
"Our ratable growth and what that means to the residents and taxpayers, all of these things coming together over the last five years is a huge testament to the great things we've done," he said.
"Now we're moving on from there."
Development in Cherry Hill, the acreage of which has been woven together over the years from discrete parcels of farmland, has ever outpaced a more rigorous planning process for the use of the land. Cahn himself has been frustrated by the legacy of suburban sprawl across the township, which can be a hurdle in connecting its various constituencies. However, in 2017, Cherry Hill will begin reviewing its master plan, a once-a-decade process that the mayor said is vital for reshaping the vision for the community.
"When I first got into office, we had a plan," Cahn said. "Our plan was that we needed economic development to create the stability for the future of this town. People confused my goal of economic development with developing open space. Now I can come full-circle through the master plan and protect all those open-space areas that are so near and dear to the hearts of all the residents, and really put it into action."
Balancing the need to redevelop what the mayor termed "underperforming areas," develop a broader preservation plan for historic properties, and protect open spaces through zoning law has been a challenge, Cahn said. He sees areas like the Merchantville Country Club, Springdale Farms, and the acreage occupied by McNaughton's Nursery as possible opportunities for open-space deed restrictions, while places like the former industrial park on Springdale Road could be a target for redevelopment.
"Those buildings don't revitalize themselves very well," Cahn said.
"The change of use doesn't turn over; they're not really built for modern tenants.
"Even though you have Penn across the street, you can't build an doctor's office in an industrial zone. To rezone for medical use makes sense."
Cahn said his biggest priority is preserving the character of Cherry Hill's neighborhood communities, which "pull it together." Cherry Hill has a judgment of repose protecting the township from any builder's remedy lawsuits, and after having settled a handful of cases about its affordable housing inventory in the past few years, the township will control its own fate going forward.
"As most people say, we have enough housing, and we have a plan in place to address the needs for rental housing stock," Cahn said. "Some would argue that we don't have enough rental housing stock, but we also have a lot of naturally occurring turnover within our neighborhoods."
In the routinely reinvented Garden State Park, Cahn said developers have warmed to the idea of a new phase of development that would feature first-floor retail establishments with apartments above. The shift introduces "a boulevard feel" that would improve walkability and transition from big box shops like Best Buy, Dick's Sporting Goods, and Home Depot to the condominiums behind, he said.
Seeking out that neighborhood feel is also something that could inform a fresh look at the Erlton shopping district along Route 70, which Cahn said is long overdue for pedestrian and streetscape improvements.
Tackling the task has been on township mayors' agendas going back 20 years, he said; part of the trouble in achieving a comprehensive vision for the area is that each of the buildings is individually owned.
Cahn hopes that with a little bit of investment and redesign, the area can shine again.
"We could make that a better look, as so many people travel through, and it doesn't take a lot of money [to begin] redoing facades, street lighting, some brick pavers," he said. "Put in some park benches, awnings; make it feel a little warmer so people feel it's safer to walk there."
Farther down Route 70 East, the impact of the healthcare business upon redevelopment in the township is prominent. From the Lourdes Health System ambulatory clinic at the intersection of Kings Highway and Route 70, to the Virtua urgent care center that replaced the Cycle World showroom, to the Penn Medicine facility constructed from the old Syms building, Cherry Hill is benefiting from competition among the big area health networks.
That theme continues in the second phase of the Thomas Jefferson/Kennedy Hospital patient center build-out, which Cahn said will bring a new Rothman surgical center to Cherry Hill.
"The fact that Jefferson is willing to invest even more and bring Jefferson doctors into the Kennedy center, they see the opportunity here with the amount of residents in this area that they could serve," Cahn said.
"With Rothman, this will be their surgical center. What they bring is tremendous."
Cooper Health is also poised to redevelop the former Lockheed-Martin building on Route 70, which Cahn said is "a great re-use of an old building." Not much farther down the road, similar questions are being asked of the former Subaru headquarters, as the company constructs its new Camden campus. Cahn said that parcel will come under examination in the master plan review as well.
"A lot of people have expressed interest," he said. "The way the footprint of the building lays out, condos might be a good use. But we have to think about it through the master plan. If you're not going to condo it, take the building down and make a commercial use. Tesla's been kicking the tires. We'd love to see a Tesla dealership in Cherry Hill."
Cahn is also bullish on the future of the Cherry Hill Mall. Despite some sluggishness at its edges near Haddonfield and Church Roads, where he believes zoning changes might incentivize redevelopment, mall owner Pennsylvania Real Estate Investment Trust (PREIT) remains the largest taxpayer in the county, "and they're doing extremely well," Cahn said.
At $652 a square-foot as compared with $400 per square-foot elsewhere, the mall is bucking domestic trends, and continues to lure new brands like the clothier Zara, the addition of which prompted a redesign of its physical footprint.
Cahn said PREIT has "plans for some big names that they're hoping they're going to announce" for new mall tenants, as well as a long-term vision for the eventual redevelopment of its secondary campus on Mall Drive, which includes businesses like Aldi, Total Wine and More, Sam Ash Music, and Guitar Center.
"The mall has always looked at that property as a perfect event space or growth space or mini convention center/hotel space, as a destination," Cahn said. "There's always some conversation. One day that will happen that they will work that out and reinvent that entire space."
The biggest artery in the township remains Route 70, which will continue to undergo a 10-mile resurfacing project that Cahn said is planned to be completed before Thanksgiving. But with 260 miles of municipal roads in Cherry Hill, maintaining local avenues and byways is just as important. The township has invested $9 million in about 60 roads in the past few years, tying surface repairs in with utilities upgrades.
"As we do a road, there's a five-year moratorium with the utility companies to touch that road," Cahn said. "That's forced the gas and electric company to come in and do the roads at the same time. The infrastructure has been upgraded on both sides of town, and we have now seen complaints from residents drop off significantly. Now we're able to start tackling roads further down the list."
Coordinating infrastructure repairs and other government services has gotten easier thanks to the installation of the Cherry Hill Information Portal (CHIP), which Cahn said has allowed residents and government workers to take advantage of a variety of GIS-enabled functions.
"In government it's a big deal," he said.
"We're now on a common software, and everybody is talking to each other through our information portal. Now outside contractors and residents can get information through that portal. You can track all our internal processes—taxes, permits, OPRA requests. We're saving hundreds of thousands of dollars every single year in manpower and time."
CHIP features heavily in the township Roadmap to Sustainability, which Cherry Hill adopted in 2016. Cahn said the roadmap will play a key part in internal planning for the future of the township, including its first responder systems, parks department—which is getting fully automated trash collection in every township park this year—and schools.
"It's for everybody," Cahn said.
Cahn is hopeful that the township government will be able to hold the line on taxes, which have been kept flat for five consecutive years, in the 2017 budget as well.